How catastrophe funds can save money and share risks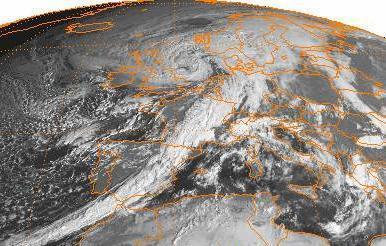 Risk-pooling mechanisms are essential to governments and insurers working together to transfer and share natural catastrophe risks, according to Lloyd's.
Talking exclusively to GR, Lloyd's head of Asia-Pacific Kent Chaplin said that a good example of this was the Caribbean Catastrophe Risk Insurance Facility (CCRIF), which pools the natural catastrophe risks of Caribbean countries into one facility. It then buys reinsurance from a group of reinsurers.
"By pooling their risks together, CCRIF saves these countries 50% on average, compared to the cost of buying insurance as an individual government on the international market," Chaplin said.
An example in Asia is the National Catastrophe Insurance Fund (NCIF) in Thailand.
"The NCIF is a risk-sharing scheme between the Thai government and insurers to cover households, SMEs and industrial factories up to sub-limits," he said.
"This catastrophe fund for floods, windstorms and earthquakes was set up by Thailand's Office of Insurance Commission following the 2011 flooding, which caused over $16bn in insured losses."
In the Philippines, the Insurance Commission, the Asian Development Bank and domestic insurers are piloting an earthquake pool fund.
"The Philippine government is also looking to create a multi-nation Asia-Pacific catastrophe risk pool similar to CCRIF," Chaplin added.
Increased risk
Speaking to GR following the release of a new Lloyd's report Catastrophe Modelling and Climate Change, Singapore-based Chaplin explained that Lloyd's was also working with the Monetary Authority of Singapore (MAS) to fine-tune the catastrophe risk charge factor on the RBC 2 risk-based capital regime.
He said that climate change posed an increased risk for insurers, governments and society so there was a strong incentive to work together to find and analyse risks, try to prevent and mitigate their impact and to develop transfer and sharing mechanisms when this is not possible.
"Lloyd's works closely with two global industry associations, ClimateWise and the Geneva Association, to share our knowledge and drive action on climate change and catastrophe risk management worldwide," he said.
"We are also one of the backers of the Oasis open-source risk-modelling platform, which is an independent, global open framework available to anyone with an interest in creating new catastrophe risk models.
"This open-source hazard modelling could be used by governments to contribute to their risk management and mitigation decisions.
"It also gives us the ability to collect and transparently share data on hazards in regions that haven't been extensively modelled in the past, improving everyone's understanding of risk."
Climate change trends
The Lloyd's report states that while climate change trends may be implicitly built into existing catastrophe models, given the heavy use of historical data in constructing them, these trends are not necessarily explicitly incorporated into the modelling output.
"Communities across Asia-Pacific are highly exposed to these risks and catastrophe modelling firms and insurers need to account for surface sea level and air temperature rises in their modelling so we can better understand and prepare for their impact," Chaplin said.
"Insurers can also help to strengthen defences against climate change by sharing our knowledge and expertise with the public sector to encourage climate change mitigation and adaptation strategies across the most vulnerable regions of Asia-Pacific."