Expectations, attitudes and behaviours across the industry are changing at pace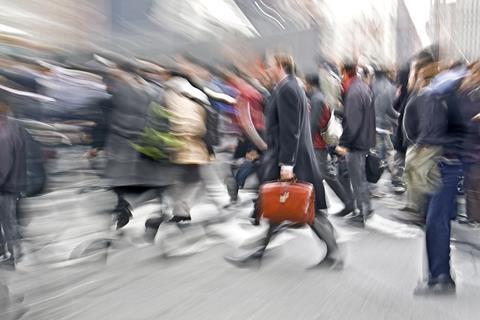 Insurers have had a lot on their minds of late. Lack of growth in traditional markets, an increasingly competitive pricing environment and the availability of cheap alternative capital options have all helped shape board agendas. Add to the mix the increased regulatory pressure, and the result is an insurance environment speckled with challenges and hurdles combined with demand from customers for comprehensive, holistic, and integrated solutions.
The insurance industry facing a period of unprecedented change has been a common theme over the years. This time it is true, and right at the centre of this tumult is the consumer.
What are the reasons for this? Firstly, an aging population – the number of people over 60 is estimated to more than triple to over two billion by 2020, creating huge extra demand for retirement solutions. Next, a wealthier population – the number of middle class people is set to triple between 2000 and 2030, resulting in more wealth to protect and thus more demand for life cover. We are an increasingly connected population – estimates show that there will be a jump to five billion people online by 2020 from 1.8 billion people today, changing how customers interact with the insurance industry and shifting their expectations of the speed and intuition of response.
And we are also becoming an increasingly urban population. Over the next 30 years, some 1.8 billion people are expected to move into cities, increasing the world's urban population to 5.6 billion and completely reshaping the marketplace for insurers.
But the changing customer is not just a set of macro trends. Expectations, attitudes and behaviours across the (re)insurance industry are also changing, and at pace. Customers now expect simple, straight-forward products tailored to their very specific needs.
It's not just the customer that is changing
These customer changes are further reinforced by additional new challenges facing the (re)insurance industry. For example, the importance of services is increasing, with classic product driven revenues falling while servicing aspects of the value chain become increasingly important. Additionally, a new revenue model is emerging – the industry is moving from a commission-centred revenue model to a fee-based model.
There's also the current hot topic of regulation. The regulatory environment is pushing for better customer outcomes; greater transparency and better protection for customers, and new market entrants with innovative business models are causing disruption. All of these play a part in shaping a board's decision-making processes and strategy, to keep companies well positioned and able to compete.
So if the changing consumer provides the opportunity, then perhaps it is changing technology that provides the means. The focus on digital technology centres around four key topics:
Social – social media is becoming a key if not the key way customers pick up information, develop brand perception and make purchasing decisions. There is also a huge commercial opportunity if business' can pick up on signals and turn these into sales leads. For example, a couple expecting a new baby may need a bigger home, and therefore upgraded life insurance.
Mobile and sensor – mobile strengthens engagement and understanding by increasing frequency of interaction. This can be seen in health sensors, which allow real-time health monitoring, which in turn can help to manage risks more effectively.
Analytics – augmenting conventional data with unstructured big data can help to sharpen risk and customer profiling. The advantages include being able to tailor products to personal needs and shape the experience around personal preferences.
The cloud – a platform that increases processing power and lowers barriers to market entry. Unlike previous eras when start-ups involved high fixed costs, businesses can get up and running at very little expense and then vary spend according to demand.
The insurance industry will have to embrace new ways of doing business
The music and publishing industries provide just two salutary examples of how existing industries can be turned on their heads and how quickly established players can be swept aside. The message for the insurance industry is a simple one: change or die.
Winning insurance companies will need to compete and operate in entirely new ways. Here are three examples:
Insurers will need to collect, manage and process data as fast as possible. Constructing products that customers truly value, charging for services that customers will pay for as product revenues fall and identifying and acting on cross-sell, up-sell moments of truth.
Insurers will need to build a retail digital distribution footprint. Self-guided customers will increasingly want to control their personalised way of engaging and buying from an insurer. A single channel or single engagement model will not work.
Insurers will need to build agile businesses that can deliver change as fast as their customers need it. The approach to delivering change is being turned on its head. The marketplace is changing so quickly it is impossible to design a winning solution with any certainty and boilerplate the implementation. The right approach is to get a new idea to market quickly, learn from what your customers say and refine and improve as required. The age of industrialised delivery is over.
What does this mean for (re)insurers?
The historical insurer/broker/reinsurer business model was focused on providing a bridge between insurers and reinsurers, advising clients on capital and reinsurance optimisation by analysing and understanding risk, volatility, capital and value. In the future there will be greater transparency between these groups, which will disrupt the existing business models across the value chain.
In addition, revenues are shrinking owing to oversupply of capital, a move from commissions to fees and clients (insurers) increasing their retentions. The need to analyse, understand and create actionable insights that drive business decisions will become even more important. No one knows what the winning bets will be, get to market quickly and learn. Those who understand how to create business value from this will succeed – those who don't will struggle.
Ultimately growth opportunities will continue to evolve, but identifying growth opportunities and growth markets will require agility – spotting them quickly and knowing how to navigate them in a hyper-connected world will be critical.
Graham Jackson and Michael Spiteri are partners at PwC