Capital standards, regulation and modernisation on the list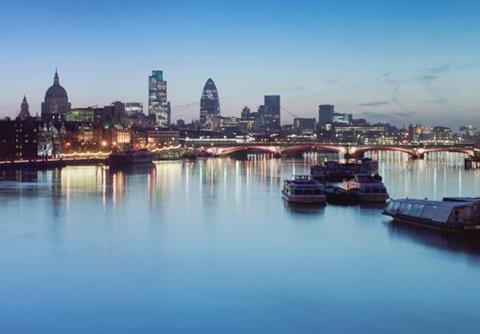 The International Underwriting Association (IUA) has listed the top four challenges for the London company market in 2014.
The IUA warned that not tackling the issues would harm London's position as a 'pre-eminent centre for internationally traded insurance risks'.
The IUA said the four challenges are:
1. Ensure international capital standards do not give rise to an additional layer of supervision on top of national regulation.
There are now several global regulatory initiatives emerging under the banner of the International Association of Insurance Supervisors (IAIS). Ultimately regulation of cross-border (re)insurance should be seamless, operating with clarity and transparency while recognising differences in cultural practices between individual markets. But work on capital standards, now under way by the IAIS and the Financial Stability Board, should not duplicate existing rules. The IUA will focus its active lobbying on attaining this goal, working with Insurance Europe and others to give a clear set of messages.
2. Develop an effective understanding and relationship with the Prudential Regulation Authority and Financial Conduct Authority.
There is general support for the judgment-led, risk-based, proportionate and forward-looking approach of the UK regulatory regime. However, for a bolder, more intrusive system to retain confidence there must be an extremely high standard of consultation and communication with companies. During 2014, on issues such as the establishment of early warning indicators, companies will need to engage with regulators assisted by the IUA providing a common shared platform for such discussions to take place.
3. Develop a new joined up market modernisation strategy.
Much has been achieved in updating the London Market's business processes with the successful conclusion of the 'finish what we started' project. Attention is now turning to a new series of improvements. However, to ensure these projects are successful they need to converge as part of an agreed cross-market future processes strategy. Refreshing central services and a proposed market placing utility are both important initiatives that will benefit from unified support and oversight. The London Market Group should play a critical role.
4. Innovate new products and develop new markets.
Last year's IUA London company market statistics report provided evidence of firms' desire to grow in Asia and other expanding economies around the globe. At the same time IUA members are offering more coverage for trade credit, political risk, cyber liability and other growing areas of increasing concern for clients. Future growth will come from opening up new markets and meeting new risks. The IUA's role is to help companies face this challenge with practical research and information for their underwriting and claims activities.
IUA chairman Malcolm Newman said: "London has no automatic right to expect insurance business from around the world. The company market must continue to attract clients by offering reliable, efficient, innovative and cost-effective services.
"During 2014 the development of these four issues will have a major impact on the market's continued competitiveness. If companies can rise to these challenges London will be a more attractive place to do business.
"There are strong international dimensions to many areas of our work in 2014 and the IUA will give its full support to the market in assisting companies to be successful meeting demands from around the world."