Administrative efficiency through the use of modern software is key to growing business and keeping customers happy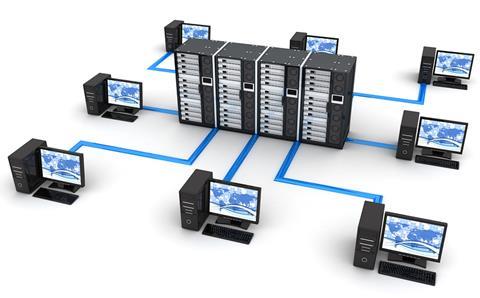 The slow progress of technology in the (re)insurance sector is undisputed, with any changes coming extremely slowly – catastrophe modelling aside.
For many firms, this approach to technology is causing problems. Many are still heavily reliant on software that is several decades old, with pricing worked out on basic spreadsheets.
This in turn is eroding their competitive advantage, and hindering growth, especially in emerging markets. So how is (re)insurance technology evolving, and more importantly, what are the benefits for businesses?
On the broking side, PwC global actuarial insurance leader Bryan Joseph says that intermediaries have vastly improved their handling of premiums, claims, data and documentation by adopting updated back-office systems. This has in turn improved administration and efficiency, he says: "Several companies have been improving their policy systems, and this includes digitising their policy records to make sure that their terms and conditions are in place, electronically accessible and searchable."
Joseph claims that in the past, commercial contracts were often signed without finalising the terms until the inception date had passed.
To fill the gap, emphasis was placed more on trust than contract certainty, but increasing regulatory scrutiny across the world means that firms are now making sure that all of this occurs before the exposure period begins, to allow insurers to better capture, understand and evaluate their risk exposure.
No reinsurance revolution
How fast is the pace of change? Joseph thinks this is slow but steady.
"There has been no big bang revolution over the past 12 months because (re)insurers have not needed one in my view, but they will need to update and modify their systems because the risk landscape is changing and much of their premium growth is going to come from the emerging high growth markets," he says.
The key challenge that these firms face is their ability to use primary underwriting data, and to obtain and use secondary data that could help identify and define risk.
For example, information about how resilient some buildings are to flood damage could help underwriters to better understand the impact on them and their flood risks.
Spreadsheet issues
Yet there is a problem. Moore Stephens partner Paul Latarche points out that the pricing process is often hampered by the fact that more insurers price and rate their business using spreadsheets. "They tend to use Excel because it is a tool that they are familiar with, and because they have the ability to manage it themselves." He says that most policy administration systems include this function, but they aren't rules driven. This means that they need access to IT experts to change a price, which has the knock-on effect of creating longer change cycles.
Latarche says that "underwriters will enter the details of the quote and the spreadsheet provides a technical price, but with all of Excel's benefits come a number of downsides: it's difficult to see the transparency of what's happening in a complicated algorithm, difficult to amend it while being confident that the results are sufficiently tested, and a spreadsheet is also very difficult to distribute and manage at any scale."
New solutions
But there is a solution, in the form of new product RuleBook, which makes spreadsheets a thing of the past. It was launched by Moore Stephens Consulting in September 2013, and has the ability to operate in a cloud environment.
The cloud offering removes the need for companies to have their own IT infrastructure, and it means that it can be adopted and expanded quickly.
Underwriting decisions then become better informed, changes are made quicker than they would be with an array of spreadsheets and pricing accuracy is also improved. Latarche adds that you can also simulate the changes before they are published for real, and RuleBook permits the global distribution of a pricing model to its internal and external users.
The software also makes it possible to delegate authority to create wider access to a larger range of business channels, and it is fully auditable.
But there are several other revolutionary software products that have come to market this year, or which have been evolving over the past few years. One of the latter is Exact Advantage, which developer NIIT Insurance Technologies claims is "a central resource for managing insurance risk exposure".
The company says it can be used, for example, by an insurer and a reinsurer to look for risk selection and pricing. It can also help to optimise and reduce the cost of reinsurance. The argument is that if risk selection and pricing are under control, then it's possible to minimise reinsurance cost by using an auditable business process to track and understand the processes involved in everything from pricing to risk management.
"If you were shown a piece of business by a broker in Bermuda, then this could also be shown to one of your colleagues in London," says NIIT sales director Ian Forwood. This prevents each party from quoting twice for the same business, and this can lead to better efficiency.
Improving relationships
Celent senior analyst and consultant Nicolas Michellod says that for insurers to maintain and improve their future commercial relationships, they will need to make sure that brokers and their other partners can access more data on policies than ever before.
"I think the insurance market understands that most of the business comes via brokers, so insurers are looking to provide the best service they can and brokers want to provide the best data to the insurers and reinsurers," says Forwood. By using technology brokers can, he claims, reduce quote turnaround times by up to 70%.
Summary of trends
Michellod predicts that, in the long term, the (re)insurance market will outsource more functions, using cloud computing. He adds that the market will also use technology to lower the cost of getting new clients.
One thing is certain – the (re)insurance sector is set for drastically increased IT investment. The International Data Corporation predicts that money spent on technology upgrades will exceed $100bn in 2014, with compound growth of 4% per annum. It may be a while before technology in the (re)insurance industries can rival that of other financial services sectors, but it is clear that it will only continue to grow in importance.