GR interviews Lloyd's international director to get an update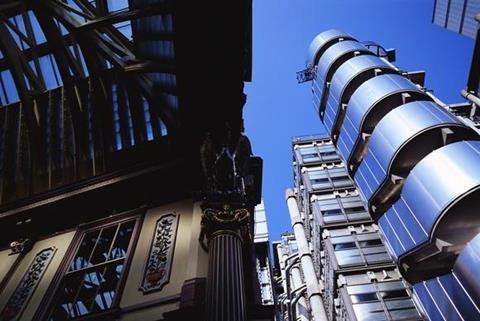 When UK prime minister David Cameron took a rare trip to Lime Street last summer to unveil the Lloyd's Vision 2025 project, the impact of the announcement was felt across the world.
In short, Lloyd's plan is to expand the amount of insurance business it gets from developing markets, in part by establishing more physical bases outside London.
Some insurance companies have criticised the project, but the insurance markets outside of the UK capital show huge interest in Lloyd's plans.
Lloyd's has only partially revealed its intentions, so much of the world is eager for more clarity about where the market could go next.
GR interviewed Lloyd's director of international markets Vincent Vandendael to get an update on the future of Vision 2025.
Currently, Lloyd's has committed itself to a presence in China, Brazil, Mexico, India and Turkey. But there is still great interest in whether the market could expand further into other economic regions, in particular by expanding into other Middle Eastern countries aside from Turkey.
Vandendael said that Lloyd's would continue to expand in these regions, and had no plans to move away from its areas it mentioned as being priorities at the launch of Vision 2025.
However, he added: "We will continue to pursue new opportunities in our existing developed markets such as the US, which still accounts for 41% of our gross written premium."
So within this framework, will Lloyd's have more of a focus on some countries rather than others?
"Our focus will continue to be driven by profitability, and the countries we think we can achieve sustainable growth in," Vandendael said. "Of course, we'd like to see more business coming from high growth economies such as China, which has more potential than any other market in the world."
India is also high up Lloyd's agenda, despite the controversial foreign direct investment cap limiting foreign ownership to 26%. "India remains a significant global economic powerhouse and we are keen to do more business there," said Vandendael.
But achieving these goals will not be easy. Some firms, such as Guy Carpenter, believe that "success is not a foregone conclusion" for Vision 2025. In its report Lloyd's of London: A vision for targeted growth, Guy Carpenter said that not only will Lloyd's need to overcome overseas competition, but also to compile a more diverse range of capital providers and improve its talent pool. "Arguably, Lloyd's has less direct control over these two aspects," the report said.
Some established Lloyd's brokers believe that the strategy will lead to Lloyd's neglecting its current markets and partners in its rush to keep pace with emerging regions.
"This 2025 vision, and going out to other territories, is destroying Lloyd's broking in the UK," one said.
"If you are a London Lloyd's broker you have to establish a regional presence for everything, and decentralise, or you lose business to local insurance brokers and insurance companies that could access Lloyd's without the use of a Lloyd's broker," he explained.
Pushing Lloyd's expertise away from London favours the larger brokers that already have overseas arms, and will lead to smaller brokers consolidating, he said.
But Vandendael said that Lloyd's would not move away from its established markets. He said that these markets "account for the majority of our business and we will not draw back from them". Lloyd's will "continue to look for more business opportunities in these territories", he added.
In addition, Lloyd's will not change its current business mix in the future, and will continue to focus on property, casualty and reinsurance business, Vandendael said: "It is expected that Lloyd's' business mix in 2025 will be broadly similar to what it is today."
Lloyd's is still fleshing out how it will approach vision 2025, and much of the final details will come in the future. But it seems that the way it will fulfil Vision 2025 is likely to be characterised by restraint and established practices, rather than outright revolution.