What is driving the trend and what does that reveal about the market?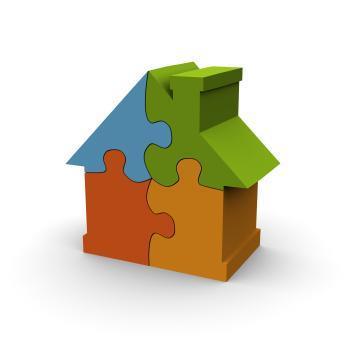 The (re)insurance world has been gripped by a spate of megadeals that are reshaping the market.
The list of recently affected (re)insurer and broker firms merging or buying is an impressive one: PartnerRe and Axis, Willis and Miller, Fairfax and Brit, XL and Catlin.
This spree of deals looks set to continue, according to the rating agencies and other market commentators.
So what is driving this M&A, and what does that reveal about the market?
The biggest reason is financial regulation, according to global accountancy firm KPMG.
"Regulation remains perhaps the most important driver, with a unique ability to quickly and fundamentally change the market landscape and, accordingly, potential for M&A," said KPMG in a recent report.
In Europe, the biggest regulatory issue affecting (re)insurance M&A is Solvency II.
A few years ago, uncertainty around the timeline and details of Solvency II actually acted as a barrier to M&A.
But now, with the Solvency II start date of 1 January 2016 almost guaranteed, insurers have more certainty about how much capital they can allocate to M&A, allowing the would-be buyers to let loose.
Additionally, that certainty around Solvency II is also prompting insurers that might struggle to meet their capital requirements look to sell or merge to solve the problem.
"Another reason [for M&A] is to get yourself ready for Solvency II," said DAC Beachcroft partner Adrian Williams.
"There are insurers and reinsurers out there with shortfalls, and they may need to sell."
"Areas of the market that are likely to see greatest impact are mono-line insurers, companies with long-term guarantees on legacy business and annuity writers," said the KPMG report.
"Once capital requirements are clear, we expect to see an acceleration in M&A activity as some companies will require more capital, and others will look to use M&A to achieve greater diversification and reduce capital requirements."
Another example of regulatory action spurring M&A is the foreign direct investment (FDI) cap rise in India, which is expected to encourage further overseas investment as well as mergers among Indian firms.
Yet another example is China's new risk-based solvency standard which will be introduced in 2015 or 2016.
Aside from regulation, M&A activity is also driven by factors such as desire for greater efficiency, the soft market or a wish to enter new lines of business or regions.
In the UK, competitive pressure is one of the major factors causing (re)insurer M&A.
AXA-owned broker Bluefin's executive chairman Stuart Reid said: "If you look back over the last ten or twenty years of insurance companies in the UK, the number has remained relatively stable. Whilst there is consolidation, the number has tended to remain similar in the past. Consolidation is now coming thick and fast however, not just amongst insurers, but also in the insurance broking market.
"The reasons are: surplus cash to buy businesses, insurance is generally a very cash-generative business, and acquisitions are a good way to grow as growth in the market is very difficult."
But many commentators believe the recent spate of M&A among reinsurers has one major cause: a desire for scale.
Rating agency AM Best said that, certainly in the London market, reinsurers are keen to increase their size to maintain their relevance with larger brokers, many of whom are cutting their reinsurer panels.
But this London market M&A could have a sting in the tail. Fitch Ratings has said in a new report that it believes that larger specialist (re)insurers could pose an emerging risk to Lloyd's of London.
In a recent M&A report, Fitch said that the rise in (re)insurer M&A, often involving carriers with a Lloyd's operation, will increase the number of mid-tier specialists.
"Fitch believes that these larger specialists (re)insurers will have more flexibility in choosing whether they want to underwrite through their own brand or use the Lloyd's platform," said the firm in a report.
"Drivers include an enhanced ability to access business on global programmes external to Lloyd's, as well as being able to write the business more efficiently from another jurisdiction."
Standard & Poor's (S&P) also believes that scale is the main cause for much reinsurer consolidation.
"Despite claims that the recent wave of M&A would yield material cost-savings or potential benefits from diversifying into new regions or lines of business, we believe each proposed transaction largely reflects the reinsurers' need for scale to compete in the current market," the rating agency said.
So what patterns can we expect to see in (re)insurance M&A in the near future, and will this current rash of deals continue? The rating agencies certainly think so.
S&P predicts further consolidation at the lower end of the reinsurance market: "We expect to see an arms race for the remaining small and midsize reinsurers to find consolidation partners."
Regardless of the insurer/reinsurer/broker divide, M&A is more likely to happen in emerging and high-growth markets, according to KPMG.
Williams agrees: "I still think people will be more keen to buy in high-growth markets. London market insurers, Bermuda reinsurers, are not yet as deeply engrained in high-growth markets as they want to be."
But insurance lawyers injected an element of caution.
Drinker Biddle & Reath executive partner Bob Juelke said: "There will be some interesting post-mortums. Not all of these deals are going to work out.
"There is almost an assumption in the industry that M&A is good, but the reality is that not all mergers work out as planned."
"All this M&A activity is great," said Williams. "But the biggest thing to get right is the integration. You can have the world's biggest deal, but if you don't get the integration right then you end up wasting value you thought you were acquiring."
So with many more mergers and acquisitions on the horizon, the stakes are high.