Energy and construction opportunities are giving sustenance to this often drought-hit region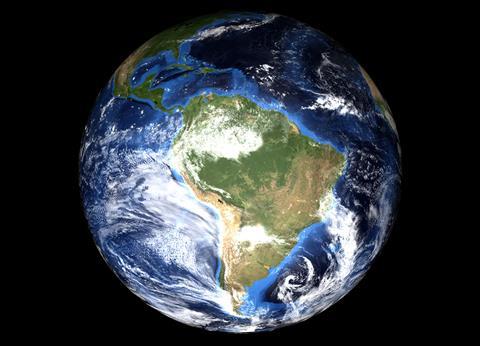 Competition, regulation, reform and natural catastrophe continued to shape the Latin American market in 2014. Reinsurance rules in the region's biggest market, Brazil, continue to favour local players. Insurers are required to cede at least 40% of reinsurance premiums to local players and they are prevented from ceding more than 20% to foreign reinsurers.
In spite of these limitations on liberalisation, the Brazilian reinsurance sector continues to present big growth opportunities for new market entrants.
The line-up of local players expanded again in 2014 to include Axa Corporate Solutions and Scor Brasil Re after they were granted licences by Brazilian regulator SUSEP. And Argo Re and Financial Assurance received admitted reinsurer licences.
In the face of slowing GDP growth are opportunities in the energy and construction sectors. Huge infrastructure projects, including the Rio Olympics in 2016 and energy investment of $485bn by 2021, drive interest.
This highly competitive environment has also heightened price competition. More than 100 reinsurers have been granted authorisation by SUSEP to operate in the market since 2008. "Excess capacity combined with aggressive pricing strategies from new entrants have depressed prices," noted rating agency Moody's.
'The closure of the negotiation period for the secondary regulation of the Solvency II new law in Mexico is very important. It does not mean that the regulation is in force, it means the framework for the first Solvency II regime is almost ready. The negotiations left important issues unresolved.'
Ingrid Carlou, director and chief executive, Patria Re
'Our local teams plan to harness the considerable opportunities presented by Latin America's low insurance penetration, resilient economy and expanding population of insurance buyers. Brazil is the largest market, with non-life representing in excess of $37bn GWP but only 1.66% of GDP.'
Toby Esser, group chief executive, Cooper Gay Swett & Crawford
'Deep water drilling and construction projects are new coverages for Mexico and we need to import knowledge from international (re)insurance. Shale is another interesting topic. We need to look abroad and see what the markets are offering Mexico and adapt them to the Mexican reality.'
Michael Gunther, energy and infrastructure practice leader, Mexico, Marsh
Premium growth is needed to ensure there is enough business to go round. In Mexico, LatAm's second largest non-life market, energy reforms should boost demand for specialist cover. By opening its doors to private investment, major projects such as deep water exploration are anticipated. In November, Lloyd's revealed it had been granted a licence to open its first representative office in Mexico.
The LatAm traffic has not been one way. Larger local and regional players have shown their appetite to grow their global footprint. BTG Pactual became the first Brazilian capital provider to enter Lloyd's in July after it bought Ariel Re.
The region's vulnerability to weather was another theme of 2014. A magnitude 8.2 earthquake in Chile on 1 April, drought in Central and South America, and September's Hurricane Odile, which battered Mexico's Baja California resorts, are among the loss events this year.
Category 3 Odile became the strongest storm on record to make landfall in the Baja Peninsula, damaging or destroying tens of thousands of homes, several hotels, two airports and the electricity grid.
The Mexican Association of Insurance Institutions expects insurance losses to reach $1.1bn, while economic losses in the low-digit billions are anticipated, according to Impact Forecasting.
With the Peruvian capital Lima hosting this year's UN climate conference in December, this year's drought is high on the agenda.
Thought to be associated with the El Nino climatic cycle, the lack of rain has affected corn and bean production across the region, but particularly in the so-called 'dry corridor' of Central America. In Guatemala, the drought is set to cost the country more than $58m, while in Brazil the economic costs of drought earlier in the year were $4.3bn-plus.