Physical damage could be $100m, lengthy settlement expected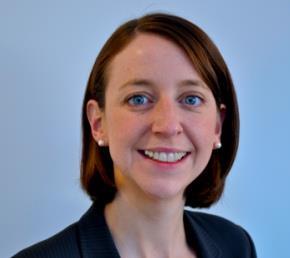 It is less than a week since the Ukraine aviation authorities informed Malaysia Airlines it had lost contact with flight MH-17 around 30 miles from the Russia-Ukraine border. While exact details about the crash are yet to be determined, the total insurance loss will comprise passenger liability claims and physical damage to the aircraft, writes A.M. Best analytics director Catherine Thomas.
As an industry leader in the global aviation market, including aviation war, the Lloyd's market is likely to be affected by the loss. Allianz SE, through its specialty lines subsidiary, Allianz Global Corporate & Specialty, is the lead reinsurer on aviation hull and liability risks for the Malaysia Airlines. A number of other global reinsurers will also be affected.
Passenger liability claims will be covered as part of aviation 'all risks' policies. The airline's liability exposure per passenger will be capped unless it is deemed to have been negligent. Due to the nature of the loss a complex and lengthy settlement period is anticipated.
There is more certainty around the ultimate cost of physical damage. Estimates of $100m appear reasonable. If, as expected, it is confirmed that the plane was shot down, it will be the insurers that wrote the airline's aviation war policy, rather than its all risks policy, that are liable. Once the cause of the loss is determined a swift pay-out is expected.
For a number of years abundant capacity has placed considerable pressure on pricing, as well as terms and conditions, across all aviation lines. At the beginning of 2014 rates were significantly below peak levels. In spite of a number of large losses in recent years the market has remained profitable, largely due to the positive development of prior year claims reserves, and competition remains fierce.
Three consecutive large losses this year, the disappearance of the Malaysia Airlines flight MH370, hull losses due to fighting at Tripoli airport and the downing of Malaysia Airlines flight MH17, should now halt the decline in aviation rates. However, increases will be constrained by the high level of capacity serving this market.
For the niche aviation war risk market, losses this year will considerably outweigh premiums written and insurers are expected to react with substantial rate increases. The market is able to respond quickly to large losses and escalation of political violence by imposing additional premium for airlines flying over areas deemed high risk.