GR analyses the rating changes and what they mean for (re)insurers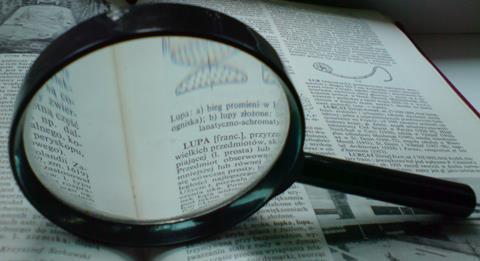 A financial strength rating from Standard & Poor's (S&P) is a vital benchmark for the (re)insurance industry. The rating agency changed its insurance criteria this summer, aiming to be more transparent, consistent and forward-looking.
But with many firms still to be rated under the new system, are industry executives prepared for the main changes and what these mean for their businesses?

The principal addition is that S&P is now putting greater emphasis on forecasted profitability than it has done before. Former S&P managing director and Litmus Analysis partner Stuart Shipperlee says: "What has changed is that S&P, rather than looking at the most recent published accounts, which are by definition historic, is forecasting the next two years of profitability, forecasting how much of that will be retained by the company rather than paid out in dividends and tax, and therefore doing a forward-looking calculation of that capital and earnings position."
The impact of this is that a company's current capital and earnings status will have more of a knock-on impact on both halves of S&P's interim rating framework than ever before.
Another addition to S&P's armoury of rating criteria is the insurance industry and country risk profile, or IICRA. This is a score which reflects the profitability, volatility and other risk factors of an insurance market, and contributes to the final financial strength rating.
S&P insurance criteria officer Michelle Brennan says: "The IICRA is a way that we can flag up our view about a particular insurance market, that will also provide transparency for investors and issuers about what we are thinking about in particular."
Reinsurers get more scrutiny than most under the IICRA system. Whereas most IICRAs are national, only four global sectors get their own, but these include property and casualty reinsurance and life reinsurance.
However, S&P is keen to stress that it does not see most of its 2013 changes as being revolutionary, just more transparent versions of what the rating agency did already.
"We have reorganised the way that things look, in terms of the criteria, but many of the same things that we looked at before are still part of our credit analysis," says S&P reinsurance specialist Dennis Sugrue.
One example is that the rating agency is now concentrating more on the competitive position of insurers and reinsurers. While the agency has always taken this into account, Shipperlee says that S&P has increased its focus "significantly" on this part of its rating assessment.
S&P will not just be looking at how (re)insurers match up in terms of profitability, but also their position compared to their peers.
"They are increasing the extent to which they are looking at performance versus peer group as a sanity check on other apparent strengths for an insurer or reinsurer's profile," Shipperlee explains. As an example, he said an insurer with a 40% share of a market could still get a low score for competitive position if S&P did not think it was using its strengths well against its rivals.
S&P's drive for greater transparency has two parts. The rating agency is not only being more open about its internal rating criteria, but is also publishing more explanations about its final rating decisions.
The impact of this transparency is unclear. The internal transparency point is positive, as it provides rated firms with more understanding of how they will be analysed, and gives them a better chance to make changes to ensure a better rating.
DAC Beachcroft partner Adrian Williams says that the altered criteria could catch (re)insurers out.
"The question that every chief executive is asking is whether they will be downgraded as a result," he says. "A downgrade could conceivably trigger a breach of warranty for a cedant or exclude a reinsurer from a cedant's panel. Insurers should check the wording in their outwards fac and treaty cover and reach out to their reinsurers to ensure that the strength of their relationship can absorb a rating change on either side."
But the impact of S&P publishing its final rating explanations may not be as positive. While this also gives rated companies a chance to fine-tune their businesses, it could also publicise embarrassing details about a company, such as any criticism S&P might have of (re)insurance management.
Fortunately, (re)insurance management will be able to adapt to the rating criteria changes, according to Sugrue and Shipperlee. It remains to be seen how the market will respond, as well as whether the other three rating agencies have their own changes planned too.