Examining the rise of working with pension schemes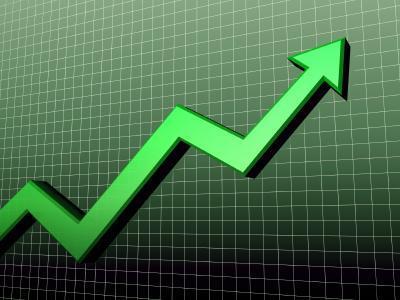 Longevity swaps are on the rise in the UK, offering opportunities for reinsurers and pension schemes alike.
But what are these schemes, what is causing this rise, and what kind of intricacies and opportunities are they presenting?
Life expectancy is spiralling across the developed world, exposing corporate pension schemes to soaring liabilities. The deficits of the UK's defined benefit (DB), more commonly known as final salary, pension scheme have risen eight-fold in the past year.
But in the face of this, innovative reinsurers and pension funds have come up with a solution: the longevity swap.
These are tools designed to protect the schemes against the increased pay-outs that result from their members living longer than expected. By taking out a swap, the scheme will pass the bulk of this risk onto a reinsurer.
It's not hard to see why companies are so keen to hedge out their pension scheme longevity generates.
One of the main firms involved in the longevity swap market is Legal & General. Director Dominic Carpenter said: "Investors don't like risk that they don't understand and longevity falls into that bracket."
As a result, companies with DB pension schemes are keen to find ways to offload their liabilities. There are two main ways to achieve this. The most common method is to hand over the liabilities to an insurer via a so called bulk annuities deal. However, with fund values at rock bottom levels, buying this kind of insurance is expensive for schemes.
The other mechanism is the longevity swap.
While less common than bulk annuity deals, 2014 saw UK pension funds conclude £32bn worth of longevity swap business, a record figure. The biggest of these was BT's £16bn deal with Prudential, which was by far the biggest ever longevity swap.
There is no lack of capacity from the reinsurance industry. Aon Hewitt, the pensions advisory arm of the multinational broker, has estimated that there is more than £100m worth of capacity available for longevity swap deals.
Aon Hewitt head of risk settlement Martin Bird predicts that 2015 will see around £20bn worth of longevity swap deals concluded, making it the second biggest year for such business. This month also saw the Scottish Power Pension Scheme conclude a £2bn swap deal with Abbey Life.
When longevity swaps first emerged at the end of the last decade, reinsurers were generally only prepared to take on £1bn worth of liabilities at a stretch. This meant that to hedge the longevity risk on big UK pension schemes, which typically have several billion pounds worth of assets, would have required lining up a string of reinsurers.
"If you were trying to do a big deal you would need five to six reinsurers. Now you have 15 to 20 reinsurers all with significant balance sheet appetite," says Bird.
Reinsurers like longevity swaps because they offer a way of offsetting the mortality risk on their life and property & casualty books. "The reinsurance market loves it," says Bird, explaining that reinsurers remain much more heavily exposed to the risk of life insurance policy payouts than pension scheme members living longer than anticipated.
LCP actuarial consultants director Myles Pink said these diversification benefits mean that longevity risk can be written relatively cheaply.
Pricing typically equates to 3-5% of the total value of the pension fund's assets. While this may sound a hefty sum, increasing longevity is pushing up pension liabilities at a much faster rate, according to Towers Watson senior consultant Shelly Beard.
And as the market for longevity swaps matures, deals are becoming more standardised. This is enabling transactions to be processed more quickly and opening up access to swaps beyond the small pool of large funds that have so far been able to take advantage of the tool.
The main market blockage in recent years has been a shortage of intermediaries prepared to stand between the reinsurers and the pension funds. The two main players are L&G and Deutsche Bank, through its Abbey Life brand.
Intermediaries were necessary because UK regulations ban pension funds and reinsurers from dealing directly with one another, as reinsurers needed a primary life insurance license.
But that changed last year with two big deals. Aviva announced in March that it had found a way of cutting out the middle man by setting up a captive insurance company. Three months later, the £40bn BT Pension Scheme announced that it had established a similar arrangement to manage its longevity risk. The captive writes the insurance contracts, cutting out the need for a middleman.
This saves on intermediation costs, which have traditionally worked out at 1% to 1.5% of the total value of the scheme's liabilities. This can easily run into tens of millions of pounds.
However these arrangements bring their own costs.
Bird can see why it made sense for BT, which Aon Hewitt advised, to set up its own arrangements because its pension scheme has a large team of in-house experts. Aviva, meanwhile, didn't need any insurance expertise to help set up its captive. Carpenter recalls that L&G turned down the opportunity to help another insurance company set up its own arrangements because the insurer didn't believe it would add sufficient value.
However for many smaller pension schemes, which lack these advantages, Bird believes it will be harder to justify a DIY arrangement.
"If you are a pension scheme and you want to get your hands on the reinsurance market you need to have sufficient economies of scale, because by the time you have put all of that servicing together it may have worked out just as cheap to get an intermediary to bundle it up and do the work for you."
To get around this issue, Towers Watson has recently announced a new service, which it has called Longevity Direct, effectively offering off-the-shelf captives for pension schemes that want to take out longevity swaps.
Towers Watson will supply the administrative, actuarial calculation and governance services needed to establish the captive. "You could do it yourself, but it's easier and there's less governance requirements," says Beard.
L&G's Carpenter cautions that pension schemes should think twice though before using these arrangements when entering into pension contracts that can easily extend for 30-40 years. The arrangements tend to be registered in light touch and hence more uncertain, regulatory environments, like the Channel Islands.
It is clear that longevity swaps currently present a solace and an opportunity for reinsurers and pension funds. But with the western world's society continuing to age, will these deals be enough to shore up pension funds' liabilities, and will they prove to be profitable for reinsurers in the long term?