What does the market need to do to stay relevant - and when?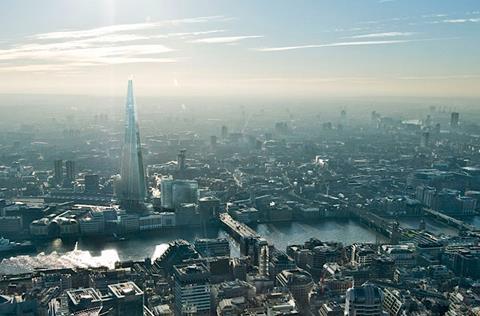 The London insurance market is the oldest – and still the largest – in the world.
From its coffee shop origins more than 300 years ago it has grown to become a £60bn market today, employing 48,000 people and providing £30bn to UK GDP – 21% of the contribution made by the City.
But recently there have been concerns that London could be losing its edge in a global marketplace with up to 40% of its business now at risk of going elsewhere, according to a report, London Matters, recently published by The London Market Group and The Boston Consulting Group.
So what are the next steps for modernising the London market, and what will be the next steps the market needs to take?
Let us begin by looking back at the findings of the report and the history that underpins them. These findings have ignited debate about how to secure the City's future. "300 years of history offers no guarantee of security or 'right' for a leadership position in the future," said DLA Piper director of risk management and insurance Julia Graham.
"It's not that London has become less competitive but that the markets in which it needs to succeed have changed and continue to change.
"Risk has gone global. But in some respects the London insurance market has remained local; strong in its traditional heartland but less so in emerging markets."
The figures confirm this slippage. While emerging markets accounted for 43% of world growth in commercial insurance from 2012-14, London only managed to capture 0.5% of that growth.
Meanwhile new players such as hedge funds and the Bermuda market have driven down London's overall emerging market share from 3.2% in 2010 to 2.5% in 2013. Its share of the reinsurance market fell from 15% to 13% in the same period.
"If that has the potential to erode our role within UK plc it is something that we as a market, as well as Government and our regulators, should take seriously," said London Market Group Secretariat head Christopher Croft.
Graham agrees: "This is not so much a competitive issue but one of positioning, of keeping up. There is new money, there are new local insurance markets – and technology makes all of this increasingly accessible.
"London is expensive, slow moving and at risk of losing talent overseas."
But despite these challenges there seems to be a new determination to do what it takes to stay on top. "The London market still holds a key position within the global specialty market and is universally viewed as the most influential platform outside a company's parent country," said International Underwriting Association chief executive Dave Matcham.
"Its concentration of experienced, innovative carriers and brokers reduces the cost of doing business and increases competitiveness in relation to other centres."
However, Matcham concedes that more needs to be done to market the City's strengths, as well as develop a regulatory regime that is flexible and proportionate. "More efficient business processing systems will also help, reducing the cost of doing business and providing London with an opportunity to set global industry standards with its central services infrastructure," he says.
Many also believe that London needs to shed its old school, blazer-and-tie image, and become more competitive in its operations and management. "Technology is not yet fully playing its part, silos still operate where perhaps they shouldn't, and alternative sources of financing are not yet attracted at the right level," says Graham.
But London's future success will not only depend on its ability to sharpen up its organisation and have better conversations with its clients. The City will also have to assert its 21st century relevance loud and proud by finding new ways to solve some of the major challenges of our era.
The corporate risk landscape has changed dramatically since 2000. It is more complex, more interconnected, more all-encompassing, with many risks now seen as so big they are 'beyond insurance'.
If the City can come up with the right products to address this gap it is in a position to win big – and Matcham believes it can. "London has always had a reputation for innovation and flexibility to cover new risks," he said. "There are substantial opportunities for new business to be gained by insurers that can meet expanding demands for coverage. Cyber, business reputation, supply chain and environmental catastrophe are just some of the areas where insurance has a much greater role to play in risk management than it does currently.
"Innovation rarely occurs in isolation. London with its unique concentration of insurance expertise and services is ideally placed to foster an innovative environment."
But it is not the only market with a concentration of talent, and periods of evolutionary change and development are shortening in all markets and businesses, especially in those markets and businesses that are likely to take leadership positions in the future.
"London needs more revolution as well as evolution in its thinking and action," says Graham. "It has amazing strengths, key of which are trust and reputation. The world may be fast changing but with this comes increased uncertainty and it's in such times that these qualities mean a great deal. We don't see enough innovation."
However, a new collective spirit is taking hold in 2015 and the will to develop could soon become action. "[This year] is an important year for the London market," says Matcham. "The London Matters report has posed some important questions and by the end of the first quarter we should have a much clearer idea of what collective action the market wishes to take in response."
Government support will be critical to a successful response, and it's hoped that the Budget statement in March will include policy statements directly focussed on making London a more attractive place for international re insurance business.
In addition, market modernisation based on a new platform to support electronic placement is expected to boost growth later in 2015. "This significant milestone should also provide momentum for electronic endorsements in all classes of business," says Matcham. "The first phase of the Central Services Refresh programme to improve post bind submissions will also be implemented."
There are also number of broader trends that analysts believe London may be able to capitalise on by leveraging its international position. For example, the spread of globalised company branch networks, the way emerging markets are driving premium growth and how technology is shortening the supply chain.
"Our market research last year identified a clear desire for the London market to do more to represent its interests," said Matcham. "The IUA does already liaise closely with other market bodies where appropriate to provide a united voice and avoid unnecessary duplication of effort. But the LMG can play a useful role in strengthening and deepening this cooperation.
"There are a number of issues facing the market that could benefit from a co-ordinated and unified response. For example, promoting London as an insurance centre, encouraging new graduate talent to enter the market and commissioning research into how clients can best access insurance services."
Christopher Croft agrees, and said that the possibility of a promotional campaign is one of many possible responses to London Matters that will be discussed when the LMG meet for an away day later this month [SUBS Feb 2015].
"London's leadership position is at stake," said Graham firmly. "But I am optimistic that it will retain it. This industry is about people, and the London Market is full of very bright people who will make this happen."