Dr. Bassel Hindawi lifts lid on the organisation at GR Dubai market gathering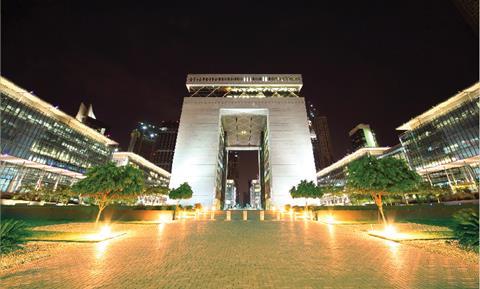 DIFC Insurance Association founding member Dr. Bassel Hindawi revealed more about the group's objectives at the GR Executive Briefing in Dubai.
The association is a (re)insurance trade body and was officially unveiled last week following strong support from the market.
At the Dubai event, Hindawi said: "There is the need for an organisation that represents the needs of market players and positions the market for growth and development."
Hindawi added that the association's objectives were:
1. To represent the collective interest of members and engage with regional insurance regulators and insurance associations
2. To be a platform for dialogue among members to improve transparency and increase opportunity
3. To improve market efficiency and encourage collaboration among members
4. To contribute to the status of the DIFC and encourage high ethical standards among members
5. To contribute to the development of better underwriting skills in the region through risk management education, training and market seminars
6. To develop the DIFC as a specialised centre of excellence, including producing statistics and industry reports
7. To act with international organisations on issues of mutual industry.
The body will be funded by annual membership fees and will also include associates such as law firms and other service providers.
The founding members are Hindawi, Lloyd's Dubai country manager Mark Cooper and Clyde & Co partner Wayne Jones.
However, speaking exclusively to GR, Hindawi said that the general meeting to elect a full board for the association could take place as early as the first half of May.
Hindawi added that he expected to association to have up to 35 full members by that time, and for this number to increase.
"If we get to 40 members by the end of the year it would be great," he went on.
Hindawi said that he also expected 15-20 service providers to join as associate members.
The immediate goals of the association will be decided after the general meeting but could include defining a code of conduct for its members, Hindawi said.
Such a code has much support in the DIFC and wider markets. But Hindawi stressed that, code or no code, the association would promote professionalism.