What the wave of consolidation needs to account for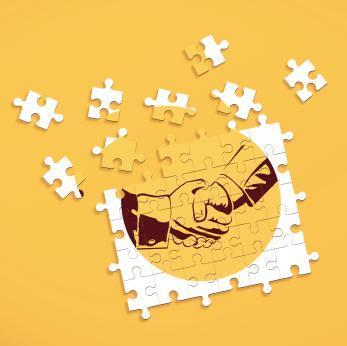 For some time, many market commentators had been predicting a wave of consolidation in the (re)insurance sector, both on the broker and carrier sides, largely in response to a softening rate environment, an influx of new capital and the perception that size matters, writes Mayer Brown partner Colin Scagell.
So far, 2015 has certainly delivered on such predictions, with a series of large scale M&A transactions dominating the headlines. Whilst there may be some common themes behind such deals, from a legal perspective there are important differences in the structures used to effect change in ownership. This article explores some of the features that distinguish some of the deals announced this year.
Currently, the battle for Partner Re between fellow Bermudian Axis and Italian investment vehicle Exor is providing plenty of column inches. The Partner Re board continues to recommend an all-paper deal with Axis at a value of $129.13 per share.
Notwithstanding the unsolicited approach of Exor with a higher all-cash offer of $137.50 per share, Axis and Partner Re have set a date of 24 July 2015 at which shareholders will have their say. This deal is structured as a statutory amalgamation under Bermuda law but has the look and feel of a US style merger – indeed, the merger agreement is governed by New York law. As is customary for such deals there is a significant break fee and other deal protection measures which have been brought into focus in light of Exor's approach as a rival bidder.
This is noteworthy when compared to a UK takeover code governed transaction, say for example the recent cash offer by Fairfax for Lloyd's insurer Brit, and highlights material differences in transaction structure to Axis/Partner Re.
Firstly, under English company law there is no equivalent concept of merger. Secondly, the UK takeover code is generally perceived to be more target friendly, particularly since changes in 2011 which, amongst other things, restricted the use of deal protection measures such as break fees and non-solicitation provisions.
Compared with a US style merger a UK takeover code transaction provides minimal conditionality to closing beyond shareholder approval and regulatory aspects. The UK takeover code is a set of general principles and rules governing the period building up to an offer right through to content of documentation and the timeline of a bid.
Another indicator of the difference in structure and practice is that on a UK takeover code governed deal there is a right to equivalent information, the intention being to create a level playing field so that target shareholders ultimately are afforded the opportunity to decide on the merits of a bid and any competing proposal. So, in a competitive situation, the target is not kept in play for an unduly lengthy period and, unlike in the Partner Re example, a bidder would not have to bring court proceedings to secure information.
Another example of a high profile transaction is the cash and stock offer by XL for Catlin which recently closed on 1 May 2015. This structure has the look and feel of a UK takeover code-governed deal, but in fact Catlin is not subject to the jurisdiction of that code.
Like many of the Lloyd's-listed carriers which redomiciled to Bermuda some years ago, Catlin adopted certain provisions of the UK takeover code into its bylaws but they do not provide shareholders with the full protection of the UK code. The implementation agreement between Catlin and XL also provided for a committee of representatives of each party to determine the application of provisions as if Catlin had been subject to the UK takeover code.
It is not so long since the UK Takeover Panel issued a consultation paper which specifically addressed the question of extending the jurisdiction of the UK takeover code to overseas-domiciled companies which have their securities admitted to trading on the London Stock Exchange.
The consultation also made direct reference to Bermuda. Such an extension of the UK takeover code's jurisdiction would, however, represent a significant departure from the current state of play and would raise a number of questions around application and enforcement.
Meanwhile, the key message is that whilst the wave of consolidation across the industry attracts attention, not all structures are created equally and often a key determining factor will be the jurisdiction of the target entity and whether or not the UK takeover code applies.