Insurers could hike rates this year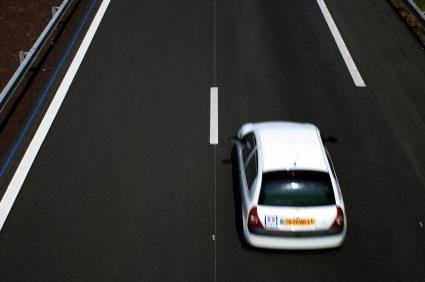 UK motor insurers have gone too far with cutting premiums according to Towers Watson, as its car insurance price index reveals a 13% drop in the average motor premium over 2013.
The index was compiled jointly with UK price comparison website Confused. However, it showed that over the fourth quarter of 2013 prices fell by an average of just 1%, compared with 8% and 4% drops in Q2 and Q3 respectively.
Towers Watson UK non-life insurance leader Karl Murphy says this shows that insurers are starting to believe they have been too severe with their pricing actions based on the expected benefits of the Legal Aid, Sentencing and Punishment of Offenders (Laspo) legal reforms, which are designed to lower motor claims costs.
"There is now pretty broad agreement in the industry that price cuts based on expectations of savings from the Laspo reforms went too far," he said. "Particularly as the impact of the last-minute spike in bodily injury claims prior to the introduction of Laspo in April 2013, and the legislation's future effect on claims levels and frequency, are still to be firmly established."
And Murphy believes this change in attitude could see a return to rate increases over 2014.
"There is growing evidence that the warnings of unsustainable price reductions have been heeded, and of an approaching turning point in the pricing cycle," he said. "The level of price cuts in the final quarter of 2013 was considerably lower than in earlier quarters during the year – 1.1% in Q4, compared with nearly 8% in Q2 and nearly 4% in Q3 – with some consumer segments seeing modest premium increases."
But the situation looks different across the various regions of the UK.
Inner London was the most expensive place in the country to buy a motor policy, with the average premium costing £1,059 – although premiums did fall by 0.7% over the quarter.
However, it was the West Midlands that had the biggest increase in premiums over the past three months, with prices increasing by 2.3% in Q4 2013.
The cheapest place to buy car insurance is the east and north-east of Scotland where the average motor policy costs just £436.
And it was the north-east of England that saw premiums fall the most, with prices down 4% over the last quarter of 2014.
So as the market continues into 2014, the insurance industry will be looking on with interest to see where motor rates go next.
The UK government's Competition Commission has released its proposed remedies aimed at saving motor insurers £200m a year. Let's just hope insurers don't act too quickly and make further decisions based on benefits that are yet to materialise.