CMS lawyers on the tussle over coverage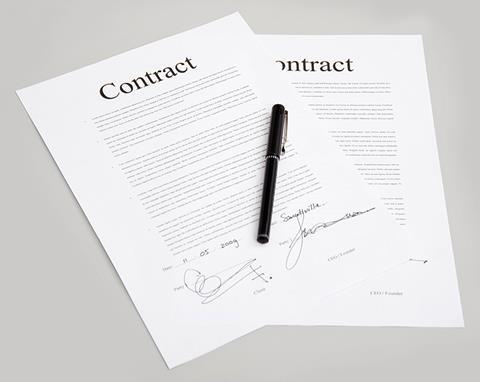 In a climate of ever decreasing rates on both facultative and treaty lines of business, the battleground in the reinsurance market now appears to have shifted to terms and conditions, write CMS partner Alex Denslow and solicitor Neil Beighton.
Just as some reinsurers will try and resist falling prices, some reinsurers will try to stand up against broadening coverage, but it is very difficult for any reinsurer to remain completely aloof from a market trend like this without losing business. Concessions on coverage may sometimes be viewed, falsely, as the least bad option when compared to taking a hit on rates.
Looking across the market, broader terms and conditions are appearing in all classes of business. The removal of terrorism exclusions, as reported in the Financial Times shortly before this year's July 1 renewals, is a clear example affecting the property market, which might initially be limited to territories perceived as lower risk (although terrorism exposures are difficult to predict), but broader coverage is also on offer for so-called "heavier" risks.
With the removal of these exclusions, questions should be asked as to whether reinsurers retain the ability to decline terrorism-related claims in any circumstance. In some classes of business, such as financial lines or directors and officers, there may be a number of overlapping exclusions, so removing one may still leave reinsurers with others upon which they can rely. However, the removal of terrorism exclusions leaves much less in the way of grey areas, leaving reinsurers very little option but to cover any claims which arise.
No going back?
The long term impact of this trend reminds us that only major and unexpected market events can really turn the market. Once wording concessions are agreed, it is very difficult for reinsurers to insist on re-inserting exclusions unless a genuinely hard market arises which allows underwriters to dictate their terms. Given that fact, the broadening of coverage may well remain in place for some time to come.
Broadening terms and conditions is often a less visible way for aggressive capacity - particularly start-up operations and rapidly expanding capacity – to attract business away from more established rivals, without the negative publicity of more aggressive rate-cutting. The consequences can be even more far-reaching than rate cuts, because in the long term increased claims can have a more disastrous impact on combined ratios than reduced premiums.
We are now at a familiar point in a recurring reinsurance cycle, and history tells us that a very soft market coupled with naive capacity invariably leads to disputes.
We are also seeing the broadening of terms and conditions extending to other areas beyond the headline- grabbing terrorism clauses. In property risks, extending the number of hours treated as part of a single catastrophe can have a major impact on the scope of a reinsurer's exposure, particularly for hurricane and flood risks. Changes can also be made to the wording of 'event' clauses to allow risks to be aggregated together in ways that are less obvious than altering the number of hours, but potentially broaden coverage even further. An example is a 'sole judge' clause, which allows the reinsured to dictate what constitutes an event.
In lines such as financial institutions, professional indemnity and directors & officers, softening exclusions on liabilities assumed under contract (as opposed to tort) can significantly broaden coverage in ways which are difficult to quantify. Typical examples of less onerous terms that might be included are modifications to 'follow' clauses that serve to lower the bar to recovery and downgrading claims control clauses to 'claims co-operation,' which serves to weaken the reinsurer's right to associate in the adjustment of the claim.
For some time the soft market has been a cause of considerable concern and the shift towards relaxing terms signals a new stage in the cycle. Unfortunately for reinsurers the outlook isn't good, as cedants searching for more coverage look to be getting their own way on an increasing basis. Now, it has become all too easy to remove exclusions which, while attractive to buyers, can present major problems down the line.