ANV's Thomas Mannsdorfer discusses the latest trends in transactional risk insurance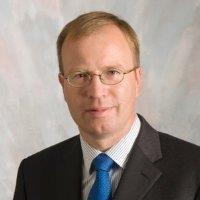 As the recovery in the global economy continues, the robust activity in the international mergers and acquisitions (M&A) space seen last year looks set to continue in 2014. Low interest rates, additional market liquidity and the increasing availability of target companies are helping to encourage deal-makers to snap up new businesses.
New buyers are coming to the market, including corporates and investors from China, there is renewed interest from Japan, and sovereign wealth funds are increasing their investments. Another factor in the expansion of the market is that many private equity investments have reached or exceeded their investment cycle and their owners are under pressure to sell.
M&A activity is expected to be high in industries such as technology, media and telecoms, as well as in healthcare, pharmaceuticals and life sciences. According to KPMG, global M&A activity has increased gradually for the past three years, and it looks like 2013 will potentially see the highest level of deals since the $2,407.6bn recorded in 2008. The US is expected to again dominate the M&A landscape in 2014, accounting for 56% of activity, followed by China (29%) and Western Europe (29%).
Big deals, particularly those which cross jurisdictions, can be incredibly complex, with both buyer and seller facing multiple difficulties when it comes to their potential liabilities, and these can commonly result in deals collapsing. Some of the more usual deal-breakers include; price negotiations (including post-closing price adjustment mechanisms); earn-out mechanisms; the scope, extent, numbers and qualification of warranties; material adverse changes; lack of suitable due diligence; and liability and securitisation.
Investors and sellers are increasingly turning to transactional risk insurance (TRI) to smooth out these potential deal-breakers and to give themselves the peace of mind that they have a clear understanding of their potentially liabilities when they come to the negotiating table. By using transaction risk insurance, buyers and sellers are effectively transferring the risk in the deal negotiation to a third party, the insurer.
Sellers can purchase warranties and indemnities (W&I) insurance to keep the commercial relationship with a potential buyer clean and overcome potential deadlocks in negotiation. The advantages for vendors of W&I insurance include that it can also ring-fence the seller's liability without putting reserves on the balance sheet or in escrow; guarantees a full and immediate availability of sales proceeds; and that it can be a cost-effective substitute to customary collateral. Financial investors are able to make a clean exit by liquidating and closing their funds immediately after the deal is completed. Sellers who have the security of an insurance policy from a well-capitalised and properly regulated insurance company are often seen as a much more attractive target for buyers than those who do not.
Looking at it from a buyer's perspective, W&I indemnities insurance will allow them to claim for compensation against the insurer for a loss arising from a breach of warranty, or under an indemnity. It can prevent delays or breakdowns in the negotiations, and it can protect the buyer's investment in the target company.
For example, a clothing business in Hong Kong Asia was being sold by its founder manager and investors to private equity for more than $100m. The founder was retaining a minority stake and remaining as chief executive after the sale. The buyer was concerned about bringing a warranty claim against the chief executive and was also cautious because they were not familiar with doing business across Asia. The deal was able to proceed thanks to a W&I policy that capped the seller's liability at 15% of enterprise value, thus alleviating concerns in relation to a warranty claim made against the founding chief executive.
The use of TRI to overcome deadlocks in deals varies significantly around the world. In Australia, New Zealand and US, it is estimated this type of insurance is used in around 20% of deals, whereas in Asia it is probably 1-2%. In Europe, the figure is estimated at less than 5%, but there is strong potential for growth there, as well as in Asia.
The low levels of TRI penetration in Asia can be attributed to the fact that awareness of these products is limited. As these are relatively new and specialised types of insurance, there is currently not enough expertise and resources on the ground to handle the growing demand.
However, as Asian economies continue to be buoyant, this picture is changing as more deal-makers in that part of the world are learning of the business benefits of TRI. Awareness of the advantages these products offer, such as immediate access to sales proceeds, is growing.
In complex transactions, if the risk can be transferred to an independent third party such as a rated insurer, it can add another level of comfort for prospective buyers. This is another of the many reasons why we can confidently expect to see the use of TRI grow, particularly in Asia.
Thomas Mannsdorfer is underwriting director for transactional risk at ANV