How one working group is trying to break centuries of tradition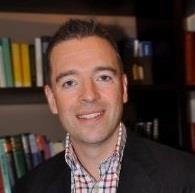 More than 80% of all reinsurance contracts handled in Singapore will be contract certain by the end of the year, according to Contract Certainty Working Group (CCWG) chair Nick Garrity.
But marshalling the Singaporean reinsurance market to hit this target will be hard, and the timeframe is seen as optimistic by some.
Speaking exclusively to GR following the publication of the CCWG's April 2014 market briefing, Garrity said the Singapore reinsurance market had voluntarily adopted a common standard for contract certainty and was now monitoring and measuring its effects.
"The performance for Singapore reinsureds is expected to be much higher," Garrity said.
The CCWG is an advisory body comprising volunteer members from the General Insurance Association of Singapore, the Singapore Reinsurers' Association, Lloyd's Asia and the Reinsurance Brokers' Association (Singapore). It was formed in April 2011 to provide contract certainty in Singapore's reinsurance market.
The CCWG project did not just benefit reinsurance professionals in Singapore, Garrity argued, but also on reinsurance buyers and brokers around the region.
"Direct insurance buyers in Asia with large and complex programmes are also very likely to have risk financing solutions which involve the reinsurance market in Singapore, so they also benefit from this initiative," he added.
Garrity, who is RSA's strategic customer and broker relationship director for global specialty lines in Asia and the Middle East, said that contract certainty, or lack thereof, had been a feature in the UK insurance and reinsurance market for centuries.
"The Singapore market had the opportunity to observe the contract certainty initiatives in the UK, as well as the Bermuda, New York and Australian markets," he said.
"We chose the UK model as the basis of our approach, with refinements to suit our market and particularly Singapore regulatory requirements. [It] was a good fit, not least because a significant number of companies operate in both markets and that allowed us to share expertise and insights."
The market briefing sets a goal that by December 2014, 85% of all reinsurance contracts that are bought, broked or reinsured by entities regulated by the Monetary Authority of Singapore (MAS) will be contract certain.
The briefing reports that the contract certainty figure for all reinsureds was 68.5% for January 2014 contracts, which was the market's peak volume month. However, Singapore reinsureds reported significantly higher levels of contract certainty, 88.5% for treaty and 76.8% for facultative, which is important given their obligations under the Risk Management Practices for Insurance Business (March 2013) issued by the MAS.
The report does introduce a note of caution: "Unfortunately, some companies are not yet sufficiently engaged to effectively implement contract certainty processes and reporting in time for the December 2014 milestone."
Furthermore, Singapore-based partner at DAC Beachcroft Steven Dewhurst told GR that the December deadline would be difficult to meet due to a "core of market participants who are either indifferent to the issue of contract certainty, or who simply don't believe in its benefits".
"It's getting those market players to sign up to reporting and then to compliance that is the key to this initiative being a success," he said.
Dewhurst, who provides regulatory and claims advice to (re)insurers, intermediaries and policyholders across Asia-Pacific, said that in order to meet Singapore's stated objective of becoming a global reinsurance hub of the future, "the MAS needs to show to the wider world that the market here knows what it's doing".
"In order to play in the big league, Singapore needs to be able to show the global (re)insurance community that Singapore can do all the things that they can," he said.
"One of these things is placing reliable, contract-certain reinsurance programmes in the market."