Flood reforms, cyber awareness, catastrophe claims and the expiry of TRIA have dominated debate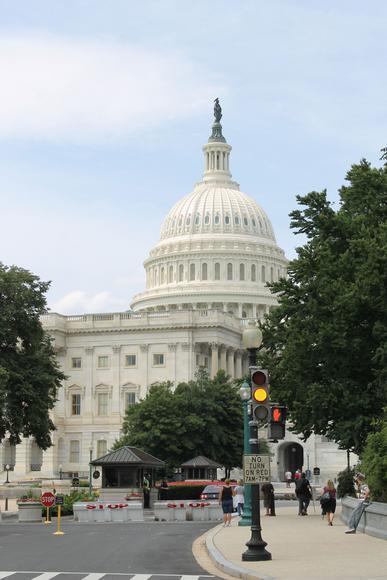 With the Terrorism Risk Insurance Program Reauth-orization Act (TRIA) due to expire on 31 December, the future of US terrorism insurance has dominated discussion at industry conferences. The Coalition to Insure Against Terrorism (CIAT) has voiced its concerns if the terrorism backstop is not renewed by Congress on a multi-year basis.
TRIA was formed after 9/11, when the (re)insurance market for terrorism risk shrank and the cost of coverage soared. Since then, the private market for standalone terrorism reinsurance has expanded and the cost of cover has become more competitive. CIAT insists the market's ongoing viability depends on the existence of TRIA. At the time of publication, Congress is due to extend TRIA.
Although winter storm losses were rising at the time of writing, 2014 has been another relatively benign year for a market that generates the biggest catastrophe claims in reinsurance. The big losses have come from drought in western US and extreme weather in January, April and May. A repeat of last year's polar vortex could cause losses of up to $2.5bn, according to the Insurance Information Institute.
While economic losses from the earthquake in San Francisco Bay are expected to hit $2bn, only hundreds of millions of dollars worth is insured. Low take-up by California homeowners was discussed in the aftermath, with the California Earthquake Authority proposing a 8% drop in rates.
Low flood penetration was another theme in 2014. The potential for US flood insurance to be privatised emerged as a key issue for carriers.
The National Association of Mutual Insurance Companies (NAMIC) is among those calling for reform of the National Flood Insurance Program (NFIP). At a recent hearing to discuss how to encourage the private flood insurance market, NAMIC senior vice president Jimi Grande said the market would only develop if (re)insurers charged risk-adequate prices.
One challenge discussed at this year's PCI conference was identifying, understanding and underwriting new and evolving risks. One example is cyber, where strict regulations in the US surround data breach and notification. This, coupled with high-profile cyber attacks, has driven demand for cover.
According to this year's Betterley Report, the market continues to broaden, especially in healthcare. It notes that the proliferation of data breaches and the increasing sensitivity of the public to protecting data are boosting interest in cyber insurance.
From a reinsurance perspective, the experience in the US in 2014 has been of excess capacity, heightened competition and falling rates, particularly in property catastrophe classes. US cedants have taken advantage of cheap coverage and broadening terms and conditions by securing multi-year deals and diversifying counterparties.
While most cat bonds continued to focus on familiar areas of hurricane and earthquake, there was a growing trend of public entities using the ILS market. State government-backed issuances in 2014 covered perils as diverse as workers' compensation and the storm surge in 2014.
'The NFIP does not charge rates that match the risk a property faces from flooding … There are several ways to help the NFIP reduce its exposure to a major catastrophe, but they won't solve the significant structural issues that keep the NFIP in debt and the private sector on the sidelines.'
Jimi Grande, senior vice president, National Association of Mutual Insurance Companies
'We did take the opportunity, with the lower prices in the core reinsurance market, to buy more coverage. So we have the best coverage we've ever had. And we have multiple sources [traditional reinsurance and catastrophe bonds of four- and five-year maturity], so we're covered over a longer period of time.'
Steven Shebik, chief financial officer and executive vice-president, Allstate
'$300bn of dedicated capital is coming from alternative sources, depending on how 'alternative' is defined. This has kept reinsurance pricing soft and prompted real creativity – in private placement catastrophe bonds, quota share arrangements, adverse development cover …'
David Flandro, executive vice-president, global head of strategic advisory, JLT Re