The Lloyd's Lab "innovation accelerator" features ten insurtech firms in its initial cohort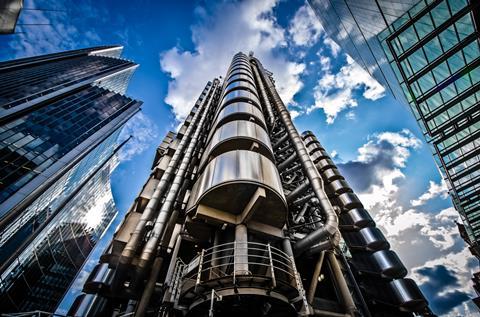 Lloyd's Lab was launched this week as an insurance technology innovation hub within Lloyd's of London.
Ten insurtech firms were selected by Lloyd's to take part initially, following more than 200 pitches from 36 countries.
The selected insurtech firms will take spots in the "innovation accelerator" from October 8 "in a fast-track fast-fail environment" for ten weeks.
Lloyd's CEO Inga Beale commented: "Lloyd's has always been at the forefront of innovation - the launch of our new innovation accelerator is an important step forward into our technology-driven future and we're excited to see how the ideas develop."
These are the insurtechs selected by Lloyd's.
Layr, an AI powered insurance platform providing faster access for small businesses buying liability insurance.
CargoSnap, a mobile transportation inspection app connected to a powerful online platform to collect, analyse, and share information in the supply chain, speeding up claims.
DropIn, an on-demand live video streaming platform to streamline insurance inspections and catastrophe response assessment using mobile phones and drones.
Insurercore, a digital-based risk appetite directory for those seeking to place and write risks quickly and conveniently.
BelMead Tech, a claims support platform using blockchain and other technologies, to improve the insured's claim journey whilst also improving efficiencies for the claim handling team.
Parsyl is a supply chain data platform that combines low-cost sensing hardware and large-scale data mining to allow insurers to better anticipate risk and improve the claims process.
Geollect, creators of proprietary intelligence software for businesses to improve efficiencies, safety and security.
ZASTI, an AI technology platform built using proprietary Deep Learning algorithms to provide predictive and diagnostic solutions to solve multiple business problems.
Qnity, a digital insurance that allows individuals to design their own insurance solutions.
iCede, a cloud-based platform that enables large insurance companies to interact across borders to arrange insurance cover for multinational corporations.
"The lab is an important part of our future focused strategy which will further strengthen our position as the global centre for insurance innovation," Beale added.