Executives from Willis, LMA and Hempel on prejudice and diversity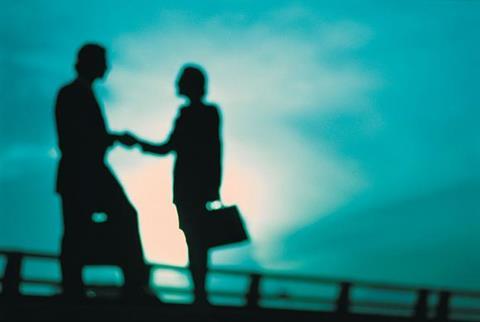 Three women from Willis, Lloyd's Market Association and Hempel who made it to the top of the male-dominated risk and insurance industry tell GR's sister title StrategicRISK how they overcame prejudice and why they support greater diversity.
Fiona Gilvey, director of client development at Willis
The risk and insurance industry is dominated by men. They promote in their own image and reinforce the glass ceiling as though it were a barrier protecting them from a life-threatening flood, or so some say. When I joined the industry in the late 1980s, it seemed liked this, but it was not that simple.
My first employer made it a condition of employment for all men to attend college and achieve their insurance exams, after which they were automatically promoted and paid more. When I asked if I could do my exams my manager was bemused but supportive. I am sure he thought I was a budding insurance enthusiast, but the truth was I wanted the money.
Then, there was being told what to wear. I will never forget the memo from my global chief executive reminding us "ladies" that wearing trousers was forbidden.
As for senior women on executive boards of insurers, brokers or clients, there were none. When I attended a meeting on the executive floor and enquired of the butler (yes we had them) about the facilities, I was shown the stairs. Women were not executives so could "use the facilities" on the floor below.
We now have a woman chief executive of Lloyd's and women leaders as chief underwriting officers, chief executives and chief risk officers. Diversity enriches a firm's cultural fabric and it helps motivate staff with an increasingly diverse set of clients.
Since managing risk and uncertainty is our business, I am most excited about the more inclusive and respectful management styles that are emerging. Our industry's future depends on us continuing to develop solutions to address the challenges posed by modern business, growing stakeholder expectations and emerging risks. Women have forged a presence and play critical roles in our industry. I am impatient and look forward to more active diversity and inclusiveness and the success that comes from it.
Charlotte Myers, chief operating officer at Lloyd's Market Association
Like so many, I fell into insurance and am still here 23 years later.
The reason so many of us did not choose insurance as a career is that the industry does too little promote itself, but I hope this will change through a market initiative called Inclusion@Lloyd's. This aims to make the insurance market a more attractive employer to people outside the sector, as well as creating a more inclusive workplace for those already employed in it.
The industry must become more diverse if it is to reflect its global customer base, now and in the future. Gender is one element of this; attracting people from ethnic backgrounds and with different nationalities is another.
I am pleased to see many young women professionals entering the industry, but we have to work hard to ensure we retain them. In turn, women need to put themselves forward for roles and career progression: as I have learnt myself, working hard and waiting to be recognised is not enough.
In addition to mentoring, I am a fan of sponsorship. Women sometimes need doors opening for them and sponsors, either male or female, can play an important part in breaking down some of those barriers to advancement.
Helle Friberg, group risk and insurance manager at Hempel A/S and FERMA board member
My professional path was not evident when I started to make my first career choices at 19. The idea of being a leader or someone with responsibility never crossed my mind.
I took a degree in translation and thought that if I could handle the English language, I could become a secretary. I enjoyed being a secretary, but I soon felt I wanted to be part of the decision-making process. I got into the insurance and risk arena while working at the Danish multinational company ISS A/S. One day, I was asked to assist the risk manager but had no clue about insurance. I learnt fast and took my first insurance exam soon after starting. To my surprise, I found it extremely interesting. I moved to Hempel to be the assistant to the then insurance manager. Today, I am still grateful to her that she convinced the management that I should take over her position when she retired.
It was difficult to suddenly be a manager. I thought I had to know everything and be able to answer all questions. I was working in a male-dominated business without much focus on developing leadership skills. It could have resulted in a breakdown, but a coach taught me, in time, to be more realistic in my way of thinking.
There is a significant difference between working with male and female colleagues. I am still trying to find the best way for me to manoeuvre as I do not want to compromise – women need to diversify and not behave like men. At the same time, I want results. And I will get them!