Talk of tiering is overblown and the opposite could be the case, Aon Reinsurance Solutions' Deutschland CEO Jan-Oliver Thofern told GR. David Benyon reports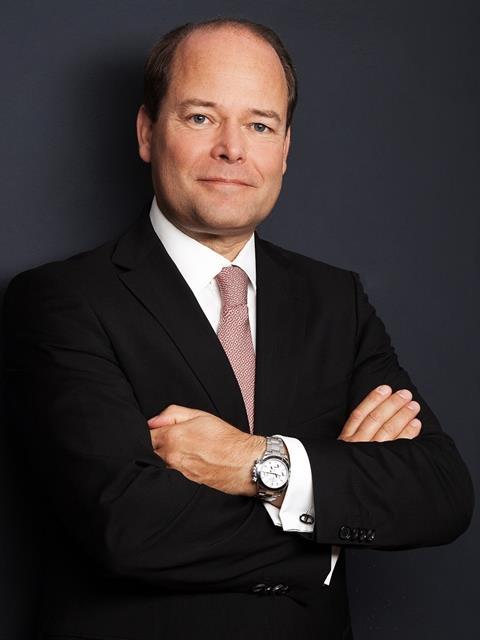 Re/insurance executives are susceptible to fashionable jargon, and reinsurance tiering is one term that has been in vogue in recent years.
Tiering has been called both a major motivation for merger and acquisition (M&A) activity and a consequence of continuing consolidation.
Seeing value in scale, tiering theory is that only the biggest reinsurers offer relevance and security to the cedants with the largest treaty reinsurance programmes.
Corporate strategies and leaders' legacies have been built on this.
Aon Reinsurance Solutions Deutschland's CEO Jan-Oliver Thofern is having none of this.
"Tiering has not really happened except for some global accounts", Thofern told GR in Baden-Baden, "although certain reinsurers would disagree."
This goes against the conventional narrative. Big cedants such as Allianz moved to restructure their reinsurance programme several years ago, attempting to put a panel together consisting of fewer reinsurers.
Industry leaders, such Scor's Denis Kessler, have pushed tiering as a theme at consecutive Monte Carlo rendezvous. As CEO of the fourth largest reinsurer, Kessler has repeatedly spoken about a "top tier" with room for just four reinsurers.
Mega mergers show consolidation to be the case.
This year's Guy Carpenter Baden-Baden Symposium postulated a world with perhaps five to ten major reinsurers after the present wave of M&A creates "a return to global composites", although some speakers rebelled against this picture.
But whether consolidation leads to tiering is a more nuanced point.
"On the whole I think diversity has increased rather than decreased. We've seen a growing market share for the small- and medium-sized reinsurers in the past few years," Thofern said.
Thofern suggested a small group of big reinsurers is not good for clients because it concentrates power unhealthily among just a handful of players.
He also noted that, among the options, he considered collateralised re to be a "standard product" at this point.
"We try to optimise the panel as well as the reinsurance structure," he said.
"Typically, we find too much concentration risk – not in a credit risk dimension, but in trading power. You do not want to concentrate too much trading power in the hands of one counterparty. And it makes sense to spread the risk; given the nature of this business," Thofern added.