TigerRisk's head of EMEA lists attributes of outperforming companies. By Marc Beckers, in association with TigerRisk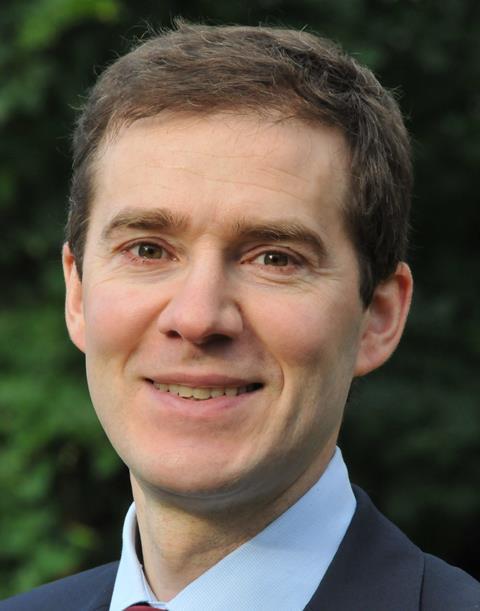 Our industry is in a period of upheaval and disruption. New players, creative thinking and new capital are entering the market. Companies that insist on doing things "the traditional way" will probably struggle. But companies that embrace change and adapt will survive and prosper. At TigerRisk, our goal is to help clients achieve their strategic objectives and become "Insurers of the Future."
Who are these Insurers of the Future? In our experience, they have several common traits. They are firms that are taking strategic actions to reduce volatility, increase fee volume, make full use of third-party capital, shed long-tail exposures and embrace the latest technology. In short, they are companies that strive to optimize the use of "their" capital while reducing earnings volatility.
TigerRisk has the experience and the expertise to deliver significant value to achieving these goals. Our approach spans life and non-life reinsurance solutions, as well as capital markets.
Many broker/advisors say that they are "holistic" in their approach to capital, but few have the structure or the culture to deliver the best solutions to the client. At TigerRisk, our president Tony Ursano is head of both capital markets and reinsurance. TigerRisk brokers, bankers and advisors all work side-by-side (while respecting Chinese Walls and confidentiality). We have no internal divisions. We are one team whose sole focus is the client.
Becoming a truly holistic capital markets advisor requires significant investment in people, expertise, advanced technology and financial sophistication. These components create a culture dedicated to the client's strategic objectives. Large, publicly held traditional brokers, beholden to shareholders and old relationships, simply cannot be impartial when it comes to selecting the best capital for the job.
In just 10-years TigerRisk has grown from a startup to the market's most progressive "think outside of the box" broker/advisor. Today TigerRisk is synonymous with innovation, creativity, continuous development and advanced technology. We deliver everything from derivative solutions, to portfolio sales; traditional reinsurance to life reinsurance. In all cases, our fundamental goal is to simply find the best solutions for our clients while simultaneously supporting their endeavors to be Insurers of the Future.
Six attributes
Below are six attributes we believe are needed to outperform over the next five years and become an Insurer of the Future:
Reducing earnings volatility while increasing fee income: Insurers with lower earnings volatility trade at a higher Price/Book Value multiple. An unbalanced product mix without focused underwriting discipline can result in unexpected earnings volatility. Smart insurers will recognize potentially volatile lines of business and elect, for example, to utilize third-party capital for quota share treaties / sidecars replacing underwriting income with fee income for those lines of business where capital is most costly.
Adding scale and reducing expenses: Often internal lines of business are at odds with each other or require an inordinate amount of time or resources. Smart insurers will analyze their business mix, identify ways to reduce expense ratios and build scale. The current average expense ratio is over 30%. It should ideally be 20-25% – or even less when focusing only on those expenses which can be controlled.
Leveraging third-party capital: New capital is flowing into the market. Accessing it enables insurers to lower their total cost of capital, secure better protection for peak exposures and improve risk-adjusted returns. TigerRisk is recognized as one of the industry's foremost advisors in helping clients optimize their access to and use of capital.
Utilizing technology to reduce costs, improve customer experience and underwriting: Technology is key to improving efficiency, reducing expenses and building scale. In a rapidly evolving technology landscape it is crucial to know when to build, buy or partner with technology providers and start-ups. TigerRisk's core technology tools such as GlobalReMarket, TigerEye and TigerCQ have become widely adopted industry tools geared at enhancing the user's efficiency and overall experience.
Eliminating long-tail exposures: Legacy liabilities can be a drag on earnings, consume valuable management time and trap capital. Transferring those liabilities to willing partners with the help of adverse development covers (ADCs) or loss portfolio transfers (LPTs) enables insurers to stabilize earnings, free up capital and concentrate on new products and income. TigerRisk is the industry's undisputed leader in ADCs/LPTs having advised on many landmark deals, including the single largest reinsurance transaction of all time.
Hire the right talent: Most insurers have many doers and a small number of thinkers. Going forward, companies should hire people who are both doers and thinkers. The industry is changing rapidly. The same people who interface with customers should now also think on behalf of those customers.
Aspiring to and then implementing these strategies is not easy. For most companies, both the market evolution and disruption are extremely uncomfortable. Nevertheless, the most important attribute is this: To succeed, the Insurer of the Future must create and foster a dynamic and open culture where innovation and entrepreneurship prevail.