Insurers and third-party suppliers discuss the pros and cons of outsourcing the claims handling function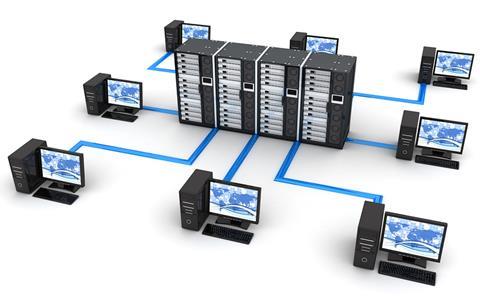 The debate about keeping claims in-house or outsourcing to a third party provider is one that has rumbled on for many years. With strong arguments on both sides of the equation it is also one that appears to have no clear answer.
The Innovation Group motor managing director Chris Ashworth told GR's sister title Insurance Times that outsourcing offers a variety of different benefits depending on the size of the insurer.
"For smaller insurers it enables fast entry to market, scale, buying power and allows firms to focus on the selling of their policies and the building of their brand," he says. "The probabilities are that you need to sell a good 10,000 policies before you need more than one person in the claims department. So, in terms of operating costs, the barriers to entry, in terms of the number of offices and people needed to start with, become close to zero.
"For mid-tier and larger insurers the scale argument diminishes, but not entirely. It is then about agility, capacity and the challenges of legacy systems. Fluctuating volumes in the market means it is very tough for an internal claims director to plan capacity, both internally and externally with suppliers."
However,UK insurer LV= claims director Martin Milliner says that during times of high claims volumes, insurers with in-house claims teams are able to redistribute resources to the relevant departments to deal with demand.
Milliner argues that outsourced claims functions do not have this flexibility as they have to deal with a surge in claims from various different insurers, and as such customer service diminishes.
"Someone will suffer and usually that's the customer," he says.
Milliner also says that the decision to outsource is often taken because of short-term objectives on cutting costs but that over the longer-term, the costs of in-house operations are much easier to control.
"People look at how to reduce operating expensive and sometimes in the short-term it seems attractive to shift to an outsourcing provider," he says. "Control of the claims indemnity spend is key to us. It is far more difficult to control that spend using a third party provider."
He says that while outsourcing may bring initial cost savings, it does have its drawbacks.
"The downside of outsourcing is inefficiencies of hand-off and hand-back of customers, auditing the provider and managing the management information," he says. "If it's a customer facing role you do also get disruption around the customer journey. If people pay an insurance premium they expect you to own that policy and not outsource it. They want to speak to someone at LV=."
Benefits of outsourcing
Providing the counter-argument to this point is Rob Terry, founder and executive chairman of outsourcing specialist Quindell. He says that wholly outsourced claims functions reduce the number of contact points with a customer and makes the whole process more efficient.
"What could be more frustrating than a major UK insurer using several supply chain partners - one for hire, one for repair, one for legal, one for medical, one for rehab - and having six different people phone up the same customer asking them for the same details," he says. "Is it any wonder that the industry only achieves 50% conversion of claims into service when the customer's getting more and more frustrated having to deal with different parties? We're able to offer one case handler that owns the claim for every detail."
But Hiscox UK and Europe claims director Bob Thaker says that some insurers just take advantage of outsourcing to pass responsibility on to a third party.
"It would be very easy to simply look at it to say that you've outsourced something, it's with that outsourcer and we're not worried about it," Thaker says. "But we have to take that responsibility and the mentality of it is still our customer and our claim, and ensure that whoever is dealing with that issue is doing it in the same manner with the same philosophy and abiding by the same standards, whether they are an employee of Hiscox or one of our partners."
But third party claims providers say that when outsourcing is done properly, the insurer still maintains control over the process and customer service levels remain high.
Quindell's Terrry says: "[Keeping claims in-house] means they have influence and control over the process but so do our insurer clients with us. All of our clients have an influence with the quality of process that we run. They all audit us on a monthly basis and they review that process."
So with different business models and changing market forces this debate will continue to take place in insurer boardrooms.
The decision makers will just have to work out what is best for them.