Merger worth $3.4bn for shareholders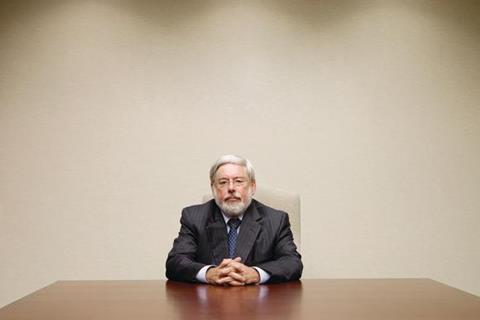 A merger deal has been struck between US insurers Transatlanic and Alleghany .
Under the agreement, Transatlantic shareholders will receivestock currently valued at $59.79 per share in stock and cash, or approximately $3.4 bn.
The transaction represents a 36% premium to Transatlantic's closing stock price on June 10, 2011, the last trading day before public announcement of the since-terminated merger agreement with Allied World Assurance Company.
It is also includes a premium of 10% to the Transatlantic closing stock price on November 18, 2011. The transaction values Transatlantic at 86% of book value per share at September 30, 2011.
Following the deal closure, Joe Brandon, former chief executive of Berkshire Hathaway's General Re Corporation, will serve as president of Alleghany Insurance Holdings, executive vice president of Alleghany, AIHL's parent company, and chairman of Transatlantic's board.
Michael Sapnar will retain his current role as Transatlantic's president and will become CEO effective January 1, 2012.
Bob Orlich, who will retire as Transatlantic's CEO at the end of 2011, will continue to serve as a director and senior advisor to Transatlantic.
The Alleghany Corporation Board will be expanded from 11 directors to 14 directors with the addition of three independent directors from Transatlantic's current board.
The merger agreement is the latest chapter to the ongoing saga of the sale for Transatlanic.
Transatlanic's largest stockholder, Davis Selected Advisors, had previously poured water on the Allied World deal claiming it did not represent the true value of the company.
The company wholly supports the Alleghany deal, according to a statement from the firm.
"We believe the combination of Transatlantic and Alleghany makes great strategic sense and should create significant long-term value for both groups of stockholders," said Davis Selected Advisors."
"Alleghany has considerable insurance industry expertise as well as demonstrated investment acumen. Alleghany's management has a multi-decade record of creating enormous value for their stockholders and we look forward to becoming Alleghany stockholders," the statement continued.
The other potential suitor for Transatlantic, Validus, is yet to comment on the Alleghany deal. Validus' deal is currently with shareholders.
Transatlantic has also previously entertain an offer from Buffett's National Indemnity.