With no let-up in the capital market's enthusiasm for the sector, Bermuda's traditional players are doing what they do best: adapting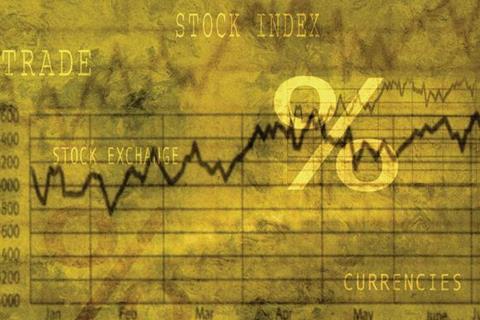 Last year was a top year for alternative reinsurance, and Bermudian players dominated the sector.
Here, GR examines the trends and traits of the sector in 2013, and finds out what 2014 might hold.
The statistics are telling. Cat bond, collateralised reinsurance, industry loss warranty (ILW) and sidecar capital totalled $50bn by the end of 2013. It was a record year for cat bond issuance at somewhere between $7.1bn and $7.5bn (according to WCMA and Aon Benfield statistics), likely beating the previous record of $7.2bn set in 2007. Outstanding cat bond capacity at the end of the year was over $18bn.
The big brokers predict a further $100bn of non-traditional capacity is due to enter the reinsurance industry over the next five years. Investor appetite for insurance does not seem to have been impeded by softening rates, as excess capacity and a benign catastrophe year in 2013 pushed pricing down by up to 25% at the 1 January renewals.
"2013 was a banner year for cat bonds, sidecars and collateralised reinsurance," says WCMA head of ILS Bill Dubinsky. "On the other hand, traditional reinsurers are reacting aggressively to maintain market share by launching pre-emptive quotes to defend previously unassailable positions on the programs of favoured clients."
Given than an estimated 75% of this capacity (according to Swiss Re) is focused on US peak catastrophe risk it is easy to see why the impact in Bermuda is than in any other market. New insurer registration numbers for 2013 tell an interesting story, with the number of special purpose insurers (SPIs) nearly doubling over the previous year after a record 51 new SPI companies were formed.
"SPIs dominated that increase so it continues to be a positive area of growth for Bermuda," says Bermuda Monetary Authority (BMA) director of licensing and authorisation Shelby Weldon. "All trending and indications would be that would continue through 2014. This is a very dynamic industry and our ability to predict it is somewhat limited but I would suspect that what we've seen over the last three years would continue through 2014 and you can see positive growth in that particular sector."
If you can't beat em
The majority of the market's traditional players have responded to the growth of the ILS sector. Some have set up sidecars or deployed their underwriting expertise in other ways, setting up ILS investment funds (such as the cat fund set up by Hiscox and Third Point Re) in order to capitalise on interest from pension funds and other institutional investors.
Others have participated in cat bonds, including Tokio Millennium Re, which sponsored its first cat bond, the private Omamori issuance to protected against US quakes and named storms in January 2014. At the end of 2013 Argo Group brought its latest Loma Re cat bond to market to protect against tropical cyclones, US quakes and US thunderstorms on an annual aggregate basis. Following strong investor interest the bond was upsized to $172m.
"The majority of our major reinsurance companies are taking advantage of that growth and setting up vehicles that solicit third-party investors and offering fully collateralised reinsurance together with other traditional forms," says Weldon. "They have reacted well. From a service provider perspective I believe it's seen as a positive thing for Bermuda - increasing activity and reinforcing Bermuda's position as a key jurisdiction from an alternative risk transfer perspective."
While most Bermuda players have been quick to react to "convergence" there is no doubt it is placing the business under pressure, and for some players this is unwelcome. "With the soft market conditions and the influx of new capital to deploy in the property cat area, reinsurance entities tend to fall into two camps these days," says Markel Global Reinsurance president and chief underwriting officer for property reinsurance Jed Rhoads. "They are either going to protect market share by embracing and aggressively utilising new capital and supplement or replace underwriting income with fee income. Or they are going to let some market share go and 'keep the powder dry,' because of some concern about 'willingness-to-pay' as well as a desire to protect their underwriting performance and track record."
"Some underwriters are asking themselves if certain market participants are knowingly and willingly selling cat reinsurance at inadequate rates and then packaging it to investors who are not as experienced in cat reinsurance," he adds. "And, if that is so, how will all this end? In addition, some of the cat products sold today are relatively untested and it's not clear how they will actually perform post-event. Cat bonds and some other collateralised products, and the investors behind them, have not yet experienced a Florida hurricane loss or a US earthquake. To expect them to perform the way traditional reinsurance does may be naïve for a variety of reasons."
Willis Re predicts between $30bn and $40bn of traditional property catastrophe reinsurance capacity could be displaced by the alternative capacity. Some of this will need to be redeployed into other classes of re/insurance business. But at the same time, many of the existing players in these other classes are wanting to try their hand in the property catastrophe reinsurance business.
"Yes there was an influx of new capital market funds from the pension funds and hedge funds, private equity, and sovereign equity," says Rhoads. "But there was also considerable new capital coming in from traditional insurers and reinsurers who have not played in the cat space before or who moved more into the reinsurance sector."
"Many large national writers in the US, London, Japan and Australia have taken renewed interest in the reinsurance game, leading to quota shares of traditional reinsurers," he continues. "That's the quiet, subtle piece that nobody's really discussing openly. Even small regional single state mutuals are exploring quota shares of cat business that is not in their backyard in order to achieve some diversification. So the pressure on rates at 1/1/14 was a combination of new capital from the capital markets and new capital from existing insurers/reinsurers who are now playing in this space."
The pressure on traditional reinsurers was most evident at this year's 1 January renewals where a "heady cocktail" of converging factors fuelled a soft buyers' market in nearly all lines of business, according to Willis Re. "Some commentators have said that US cat rates were off 15%," says Rhoads. "It looked more like 20% to us, when we did our analysis."
"Similarly, commentators have said international cat rates were off 10% to 15%, but it looked more like 15% plus to us," he continues. "The biggest surprise was retro, which was probably off 25-30%, but no one's really talking about that. We are a large writer of retro and one of our large accounts was off 40% on an exposure adjusted basis. This has received very little press. The market gave a little bit on terms and conditions, but it was probably more sensible than most people thought. There was some backbone in the market when it came to terms and conditions."
In spite of the tough renewal most reinsurers will have enjoyed strong results in 2013, helped in no small part by the low level of catastrophe losses during the year. The Atlantic hurricane season was a damp squib and the year's total tally of $38bn (according to Swiss Re) was around 25% lower than the ten-year average. "Benign is almost an understatement," says Rhoads. "Unlike Munich Re and Swiss Re, most carriers did not write in Germany and certainly didn't have exposures in Canada. So, for the rest of the market, the results were relatively even better."
However, balance sheets are expected to come under pressure in 2014. There is downward pressure on rates, excess capacity and high levels of competition, compounded by low interest rates, which are making it difficult to generate a strong investment return and every possibility that 2014 will prove to be a more expensive year from a cat perspective.
"Bermuda company results have come in recently, showing good results for 2013," says Association of Bermuda Insurers and Reinsurers president and executive director Bradley Kading. "Travelers just came out with its results and it reports higher profits than expected for 2013 but lower revenue projections for the year ahead, and share prices fell. So I think there's a sense that this is what's next to come. Obviously rates are under pressure, profits are under pressure and so the projections are that 2014 will be a difficult year."