AIR downgrades Flossie as it blows out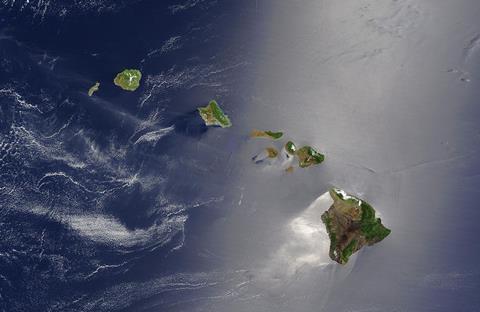 The remnants of tropical storm Flossie are moving away from the Hawaiian islands, according to catastrophe modelling firm AIR Worldwide.
Flossie is moving west-northwest at about 15mph, and maximum sustained winds have weakened to 30mph, according to the Central Pacific Hurricane Center.
AIR Worldwide senior scientist Scott Stransky said: "Yesterday Flossie was a tropical storm with maximum winds of 45mph to 50mph when it passed within about 20 miles of the southernmost Big Island and then past Maui, the next island to the north-west.
"It was the first direct tropical storm impact on Hawaii in 21 years, since Hurricane Iniki struck Kauai and caused considerable damage in 1992."
Weakening wind
He added: "However, as Flossie approached Big Island, it encountered upper atmosphere wind shear that weakened it. Continued shear and interaction with the mountains on the Big Island and Maui weakened it further."
The Central Pacific Hurricane Center has downgraded Flossie to a post-tropical remnant low. It forecasts that Flossie will remain a remnant low for some time, before dissipating as it continues to track into the open Pacific.
Flossie weakened as it approached the Hawaiian islands, and never made actual landfall. According to reports, its impact has been relatively mild. Strong, gusty winds knocked out electricity to about 10,000 customers, mainly on Maui and the Big Island.
Streetlights and other public services, such as running water, were also intermittently affected in some places. All airports remained open, but many flights were cancelled or delayed ahead of the storm's arrival.