EQECAT says Caribbean and US likely to escape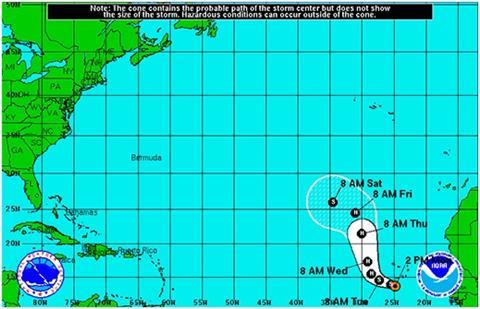 Tropical Storm Humberto is expected to become the first hurricane of the 2013 Atlantic season.
Humberto was 145 miles away from the of the southernmost Cape Verde Islands this morning.
Maximum sustained winds are 45mph, and Humberto is forecast to strengthen over the next several days. Humberto is expected to become a hurricane by Tuesday evening or early Wednesday.
However, Humberto is not likely to pose any threat to the Caribbean Islands or mainland US, according to EQECAT.
Tropical storm warnings are in effect for the southern islands of Maio, Santiago, Fogo, and Brava. Rainfall from Humberto in the southern Cape Verde Islands is expected to be 2 to 4 inches and could cause life-threatening flash floods and mud slides.