Tropical storm Pewa brewing in Pacific basin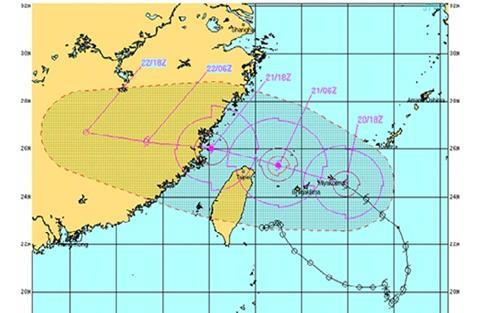 Tropical Storm Trami is the 11th named storm of the 2013 typhoon season, and is expected to become a category one storm later today, according to EQECAT.
The storm is about 270 miles east-southeast of Taipei, and is expected to cross Taiwan today.
Trami would become the second storm to make landfall in Taiwan this year, after Typhoon Soulik on July 12.
Maximum winds were around 70 mph as of 11 am EDT, and some strengthening is forecast later today.
Trami should weaken after crossing Taiwan, and is not expected to re-strengthen prior to making landfall on mainland China.
Meanwhile, Tropical Storm Pewa is brewing in the Northern West Pacific basin. EQECAT said the storm is 1900 miles northeast of Guam and does not pose any major threat to land.