Early forecast puts storm activity at 30% above the long-term norm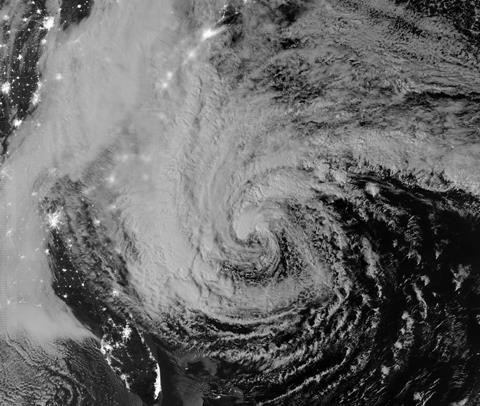 Aon Benfield-backed hurricane forecasting firm Tropical Storm Risk (TSR) continues to predict an active Atlantic hurricane season in 2013, according to its April forecast update.
Based on current and projected climate signals, Professor Mark Saunders and Dr Adam Lea in the Department of Space and Climate Physics at UCL forecast Atlantic basin tropical cyclone activity to be about 30% above the 1950-2012 long-term norm but slightly below the recent 2003-2012 10-year norm.
The forecast spans the period from 1 June to 30 November 2013, and uses data through to the end of March 2013.
The two factors driving TSR's predictions are the forecast July-September trade wind speed over the Caribbean and tropical North Atlantic, and the forecast August-September 2013 sea surface temperatures in the tropical North Atlantic.
The former influences cyclonic vorticity (the spinning up of storms) in the main hurricane track region, while the latter provides heat and moisture to power incipient storms in the main track region.
TSR expects both predictors will have a small enhancing effect on activity.