Behind the region's insurance explosion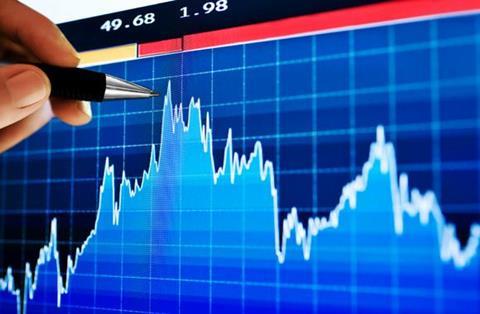 North Africa has been through some turbulent times in recent years. The Arab Spring began in Tunisia at the end of 2010, and to this day its impact continues to reverberate around the region, as well as the wider Middle East.
Protests against the Islamist government in Tunisia continue, while the Muslim Brotherhood was ousted from Egyptian government last year. And while Libya has seen the end of Muammar Gaddafi's long dictatorship, it has been far from stable since.
Insured losses from the Arab Spring ran into hundreds of millions of dollars, as well as sparking off coverage disputes between insurers and reinsurers. However, these tumultuous events and their continuing fallout are also an opportunity for (re)insurers.
Marsh's 'Europe, Middle East, And Africa Insurance Market Report 2014' says: "Following on from the Arab Spring, clients are still looking to protect themselves against political uncertainties, particularly within the Middle East and North Africa (MENA) region. The ongoing political unrest in Libya and Egypt, and the civil war in Syria, have heightened these concerns."
"The number one concern to investors in MENA, as listed in the MIGA-EIU Political Risk Survey 2014, is war. However, it was adverse regulatory changes and breach of contracts that led to the largest financial losses incurring over the past three years on the account of political risks."
However, political risk is not the only growing line of business, with the North African insurance and reinsurance markets continuing to attract close scrutiny and rising interest from financial market participants around the world.
Life insurance is currently significantly underdeveloped in the majority of Muslim countries in MENA. Global takaful premium is presently estimated at $9.15bn and is projected to grow to $25bn by 2015 – and African income is projected to grow at the same pace.
Life insurance business in the region is expected to grow in conjunction with the higher discretionary income levels and demographic structure of the area.
A.M. Best analyst Carlos Wong-Fupuy says: "Despite headwinds from the global economy, economic growth over the past decade has been robust – driven by natural resources and commodities – and has become increasingly broad based with growth in sectors including infrastructure, manufacturing, banking and financial services, agriculture and telecommunications."
According to A.M. Best, non-life premiums are increasing across the region, with Algeria leading the way. Algeria saw total premium increase by 16% in 2012 to $1.4bn, while Egypt's grew 4.4% to $1.8bn.
Insurance markets are growing from a low base, but are still expanding at a faster rate than more mature markets, which has made them attractive to foreign participants. These include the mature markets of the United States and Europe, which have historically had a presence on the continent, as well as newer entrants from emerging BRIC countries.
Morocco was an exception. The country saw a 3.3% contraction in total premium, as economic performance failed to meet expectations because of a decline in grain production.
Wong-Fupuy adds: "Insurance growth is expected to increase in line with economic growth, but this depends on product offerings and distribution becoming more accessible and aligned with cultural demands.
"These include microinsurance products as well as takaful, or sharia-compliant insurance products in certain countries such as Sudan, Egypt and Senegal."
And the reinsurance side is experiencing good growth too, as shown by developments this year. Continental Reinsurance, one of Africa's private reinsurers, opened of a regional office in Tunis earlier this year.
Also, Moroccan Agricultural Mutual Insurance (Mamda) is collaborating with France-based La Centrale de Reassurance Mutual (MCR) and Bermuda-based Partner Re to found a reinsurance company to cover agricultural risks in Morocco and Africa.
Continental Re is introducing a takaful reinsurance offering for the North African market. The exponential growth of takaful has led to increasing demand for retakaful capacity, particularly in north Africa, which has a majority Islamic population.
Continental Re regional director Dorsaf Sassi says: "It's important to keep in mind that the insurance market in north Africa is still in its infancy and accounts for roughly 0.46% of total world premiums, including the Middle East. And its contribution to gross domestic product is still below international standards.
"However, this also means we have phenomenal growth prospects."