Insured losses expected to be low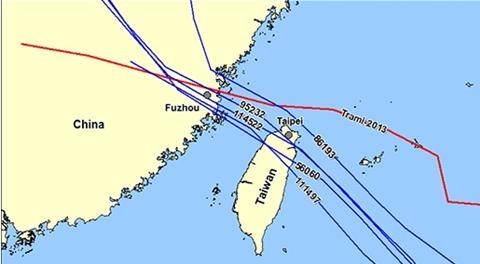 Typhoon Trami is heading toward China and will make landfall near Fuzhou, Fujian province, late Wednesday or early Thursday.
The typhoon has maximum winds of 80 miles per hour, but may weaken before landfall, according to catastrophe modelling firm Eqecat.
Eqecat said that Trami will bring moderate to heavy rainfall.
Wind losses are expected to be low, with flood losses slightly higher. However, Eqecat said the overall insured loss is expected to be small, as a result of low insurance penetration in China.
Trami is expected to make landfall near the same location as typhoon Soulik in July.