EQECAT expects low insured losses due to low cover penetration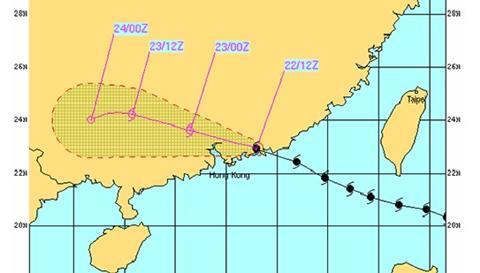 Typhoon Usagi has killed 25 Chinese, destroyed thousands of houses and disrupted transport links and businesses, according to risk modelling firm EQECAT.
The damage reports indicate that around 5.5m people have been affected. The typhoon is expected to have caused millions of dollars of economic losses in Guangdong province.
Though damage to life and property has been significant, the insurance loss from this event is expected to be relatively low owing to the low insurance penetration in China, EQECAT said.
Hong Kong escaped the brunt of the storm, but several flights were cancelled, passengers were stranded and the stock market was closed.
The storm weakened quickly after making landfall, and was around 174 miles northwest of Hong Kong, with maximum sustained winds of 34mph at 11am Hong Kong time yesterday.
The accumulated rainfall for the past 24 to 48 hours showed that Hong Kong and the coastal Guangdong province in China received rainfall in the range of 100 to 200mm.
Although windstorm is included in all property policies, the insurance penetration in China is about 15% and it varies by region. The more industrialised and metropolitan areas have high insurance penetration when compared with others. Windstorm and flood coverage under commercial and industrial policies is typically sub-limited to 80%to 90% of the insured value.