Recent nat cat activity and particularly Typhoon Jebi in Japan have created demand for backup covers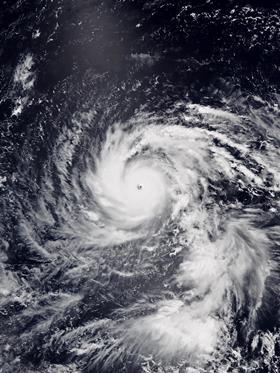 Backup reinsurance covers are in demand at some insurers struck by recent catastrophe risk activity in Asia.
This is particularly true for those insurers that have taken losses from Typhoon Jebi, Tai Hui Yen, regional director, head of analytics, Asia Pacific, Willis Re, told GR at SIRC 2018.
"Jebi is most topical in discussions," said Tai, with regard to recent loss activity. "There have been discussions taking place about backup covers."
Four typhoons have made landfall this year in Japan, Jebi being the largest, followed by Trami.
Excess of loss programmes consist of layers of reinsurance protection from top to bottom, she noted, and that each layer has sideways limits attached to it.
"Jebi and various flood events have raised concerns on exhaustion of some of those sideways limits on layers of cover," said Tai.
"That has created a desire to buy some additional covers."
Such replacement covers can be attractively priced, tempting reinsurers – even those already paying out on earlier claims – to take up the demand among loss-hit cedants.
"If a reinsurer is already taking a loss, they see an opportunity for making up for that loss," Tai added.
Tai is also focused on creating models for clients for relatively unmodelled catastrophe zones, particularly for flood risk. Her unit of Willis Re has already done this for Malaysia, Thailand and India.
Indonesia is next.
"Our flood model will include all of Indonesia and will be ready in the first or second quarter of 2019," she added.