Biba launches 2014 manifesto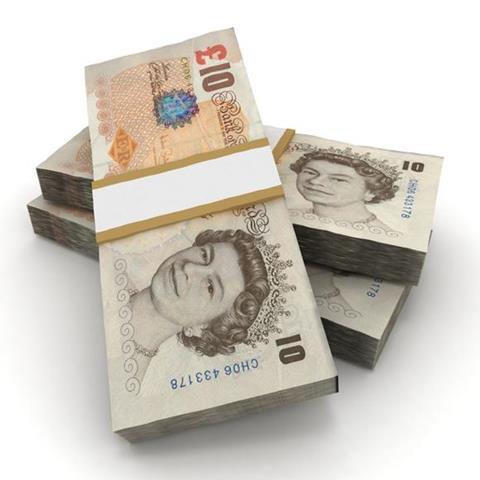 UK broker trade body Biba has unveiled research that shows that UK brokers have the most expensive regulatory regime in the world, with regulatory fees and levies more than five times more expensive than those in New York, Japan, France and Germany.
The findings were announced as Biba launched its 2014 manifesto in the Houses of Parliament yesterday evening.
In 2014 Biba plans to continue pushing for change in how the Financial Services Compensation Scheme (FSCS) calculates the levy paid by UK brokers, which contributes to the high cost of broker regulation.
Biba chief executive Steve White said: "We will work with the Financial Conduct Authority on the review of [the FSCS's] funding to find a more equitable system and will continue to fight for a fairer separate sub-class within the FSCS for pure insurance brokers."
As part of its efforts to ensure fairer regulation for brokers, Biba will also look the revision of the EU Insurance Mediation Directive.
Biba also unveiled a new pricing index to track the cost of insurance premiums at the launch of its manifesto.
The trade body said its key goal was to deliver results for customers, businesses and the industry. One of these key priorities is tracking and measuring insurance premiums.
Biba executive director Graeme Trudgill said the index would help the industry to identify where and why insurance costs are increasing for small businesses and consumers, and help the trade body to work with the government to achieve affordable premiums for customers.
The index uses pricing data from the £4bn of premiums placed through the Acturis system each year and tracks the percentage change.
White added: "This is an exciting milestone, as it will allow us to regularly track the cost of insurance and will provide a wider insight into the economic health of the country, the cost of living, and our sector's role in that.
"This year is a year of delivery for the government and in this document we set out our campaigning issues for 2014.
"We outline where more can be done to help consumers and their families, support businesses that provide vital employment and help the insurance industry itself – which plays such a critical role in driving growth."
Claims
After setting up a working group earlier this year to address the issues of claims rejections, repudiation and reservation rights, Biba will be working with AXA to create a paper detailing the common reasons for claims rejections.
Part of the working group's strategy is to improve public understanding and enhance the customer experience of the claims process.
Trudgill said: "Brokers don't want to see valid claims rejected. It's bad for business and it's bad for their professional indemnity.
"This subject is on the radar with the FCA, our members, consumer bodies and media. When everybody is concerned about one thing or another, it is healthy to get the industry together to look at the positive thing we can do."
Support for SMEs
In 2014 Biba plans to provide a guide on under-insurance so that small businesses are kept informed about the coverage they should be buying to protect themselves fully. The trade body also plans to work with the government on a flood insurance solution for SMEs – which are excluded from Flood Re – and a revision of the Riot (Damages) Act.
Trudgill said: "There is nothing on the table to help SMEs to access Flood Re. If they are not going to be part of Flood Re, can we set up a plan B?
"Can we set up a scheme or improve communications so they know what to do? We are working with stakeholders on this."
Signposting
The trade body also wants to step up the number of agreements from insurers or brokers to refer non-standard risks to an alternative provider if they cannot offer coverage themselves.
More than 100,000 older customers have been able to find travel and car insurance through the so-called signposting agreement between insurers and the government since the agreement came into force on 6 April 2012.
Trudgill said Biba will now work to introduce other non-standard risks to the scheme, such as young drivers, SMEs unable to find flood cover and people with convictions.