Beazley's global head of cyber and technology says collaboration and communication between the broker, insurer and customer is more important than ever
Specialist insurer Beazley has revealed the UK is more concerned about technology disruption risk than the US.
The insurer's latest report as part of its Risk and Resilience series, titled Spotlight on technology risk, found that disruption was the most significant technology risk in 2021, with 32% of respondents in the UK citing it. In the UK, this risk is ranked highest in the manufacturing sector (44%).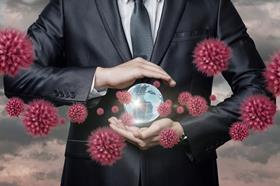 The report, which surveyed top executives on what was on their technology risk radar in the UK and US, also revealed that UK respondents ranked cyber as the second highest risk at 29%.
For example, only 34% of respondents in the UK felt very prepared to respond to cyber-based events such as threats affecting national infrastructure and individual customer data, data leaks or employee errors.
Paul Bantick, global head of cyber and technology at Beazley, said: "Technology risk ranking as highly as it does even during a pandemic is very telling.
"Strong awareness of the risk is encouraging. However, technology is an area where the threat vector evolves constantly and businesses need to continue updating risk management processes and work with partners that can support them in identifying and mitigating tech-based risk.
"In these uncertain times, customers want three things: a deep understanding of risk by sector and size, specialist risk advisory services as part of their policy and comprehensive, straightforward coverage.
"[This means] communication and collaboration between insurer, broker and customer [is] more important than ever."
Lack of innovation
The report cited that a regional discrepancy for the UK is its relative lack of innovation in terms of disruption compared with the US.
Raf Sanchez, international breach services manager at Beazley, said: "Although many organisations have invested heavily in technology to protect their systems and data, the cyber attack landscape is constantly shifting. Cyber criminals are increasingly well-funded and innovative, making constant vigilance by organisations a necessity.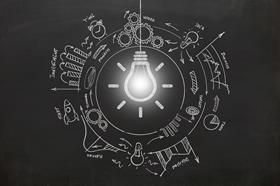 "We are striving to help organisations of all sizes and sectors address the many impacts of a cyber attack on their operations by supplementing traditional risk transfer with a suite of cyber risk management services and post-event incident response.
"This research gives us useful insights into how leaders view technology risks and their perceived resilience to them. The variances in attitude between sector and territory are notable."
Potential blind spot
Beazley's findings also revealed that intellectual property (IP) risk was only on 11% of executives' radars.
IP risk is the failure to recognise and protect the value of assets such as technological know-how, trademarks, patents or other intangible assets.
Given that intangible assets are the predominant source of economic value for many businesses - accounting for 75% of business value globally, according to the report - the low risk ranking assigned to IP by executives is a potential blind spot that may require more forceful remediation, particularly given that only 40% of businesses said they feel well prepared to manage it.
Kenneth Suh, Beazley's focus group leader for cyber and technology claims, said: "The lower prioritisation of IP risk may reflect a disconnect between business leaders' IP risk recognition and desire to leverage and monetise their own IP through litigation.
"While business leaders rank IP risk relatively lower than other technology risks, businesses are enforcing their IP rights, for example through demand letters and the courts."