Figure could rise due to continued flood risk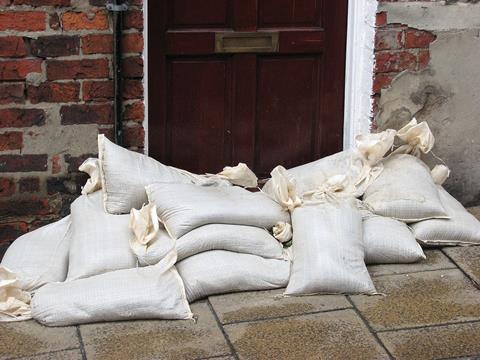 The recent UK flood and storms could cost the insurance industry £400m, according to PwC.
PwC insurance partner Mohammad Khan said: "The impact of the extreme rain and floods of recent months has become progressively worse. Although this may not be the final estimate of the full costs of all the weather we have had, indications are that this could leave the industry up to £400m out of pocket.
"This estimate could develop further, particularly given the further flood warnings in place in the UK this week. Although the impact on individuals and businesses over Christmas has been severe, the 1,800 properties impacted so far does not compare to the 2007 storms, where approximately 55,000 homes and business were adversely impacted."
The full economic cost of the floods will be more than £400m, owing to uninsured losses, Khan added.
"However, unlike in many parts of Europe, weather, flood and storm events are covered by personal and commercial property insurance as a default option rather than being a potential add-on," he said. "This has meant that many individuals over the holiday season have been able to gain assistance from their insurers in ensuring the necessary repairs to their property.

"Despite the weather in the last three months of the year, 2013 has still been one of the most benign weather years in terms of insured losses For many insurers who announce their year-end results next week, we expect those writing personal and commercial property lines to have positive results."