Lloyd's insurer's total GWP rises 8% in year to date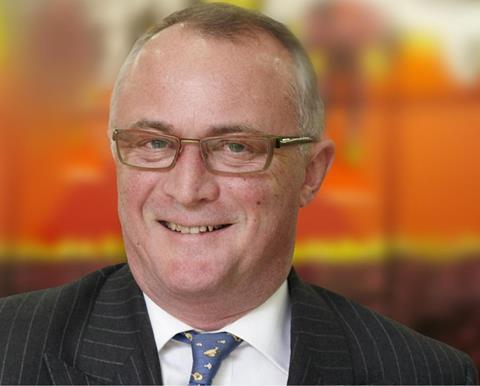 Catlin enjoyed a "significant" increase in casualty gross written premium (GWP) in the first nine months of 2013, in part thanks to UK motor growth.
The Lloyd's insurer said in its interim management statement this morning that casualty premiums for the nine-month period were up 19% to $922m from $776m.
The company said: "The significant increase in volume for casualty classes of business reflects growth in business written by the US and international hubs on the back of a favourable rate environment for many classes of casualty business, as well as continuing growth in UK motor business."
Overall performance
Overall GWP at Catlin for the first nine months of 2013 was $4.4bn, up 8% on the $4.1bn it reported in the same period of 2012.
Despite the boost from UK motor, Catlin continued to reduce its reliance on business from its UK and London market hubs, which now account for 45% of its total GWP (first nine months of 2012: 49%).
London/UK GWP was down 1% to $2bn from $2.01bn.
However, Catlin's US, Bermuda and International hubs grew their GWP by 17%, 10% and 21% respectively.
'Good progress'
Catlin chief executive Stephen Catlin said: "Catlin continued to make good progress during the third quarter of 2013 across the business.
"GWP increased by 8% at 30 September, with strong growth continuing to be produced by our non-London/UK underwriting hubs. Weighted average premiums rates continue to increase across the portfolio, and rating levels for most classes of business are good.
"There have been no truly major catastrophe events during the year, although smaller events and large single-risk losses continued to accumulate during the third quarter. Overall, our underwriting performance has been strong."
Rating environment
Catlin said average weighted premium rates across its portfolio increased by 1% in the first nine months of 2013.
Rates for catastrophe-exposed business were flat over the period, while rates for non-catastrophe classes of business increased by 2%.
Rates for most classes of US casualty business continued to increase during the period.
Large losses
Catlin paid out $148m in claims from catastrophes and single large losses in the first nine months of the year.
The company was hit by the hailstorm in Germany in July. It also paid out for the Asiana Airlines Boeing 777 crash at San Francisco International Airport in July a food-related product recall in the US in September.