Olivier succeeds Caroussis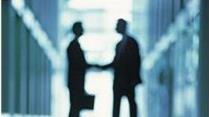 Alan Olivier has been elected chairman and president of marine mutual insurer the UK P&I Club.
He succeeds Dino Caroussis, who has retired from the company's board.
Olivier is chief executive of Gridrod Limited. He has been a director of the UK P&I Club since 2000 and deputy chairman since 2006.