Brokers could face legal action if insurer fails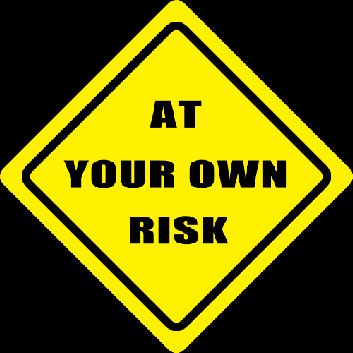 Unrated insurers often offer brokers cheap premiums for their hard-pressed clients. But using unrated firms could be in breach of a broker's duty of care.
UK brokers may be unwittingly exposing themselves to potentially costly lawsuits by placing business with insurers without financial ratings, according to GR's sister title Insurance Times.
Although UK broker trade body Biba does not state a formal position on whether brokers should use unrated insurers, brokers are being influenced by the last legal advice the trade body took.
One broker, Kerry London, decided to stop placing retail business with unrated insurers, in part because of the advice.
Biba last spoke on the subject in 2011. The then Biba head of compliance and training Steve White told Insurance Times Biba had sought legal advice.
White, now Biba chief executive, said in 2011: "We took legal opinions a few years ago about how a broker gets on if he is dealing with an unrated insurer and the legal opinion was that using an unrated insurer and the intermediary's duty of care in law are not compatible bedfellows.
"We don't have a position, but the legal position is quite clear. You have a duty to your customer and you have to ask yourself, if the insurer has not got a rating, how am I exercising my duty of care? The legal thinking is that you are not."
One way a broker could end up being sued by a client is if the unrated insurer collapses and there is no cover for a claim.
Kerry London managing director Nick Pay says the board voted unanimously six weeks ago to no longer use unrated carriers.
"My own view came from sitting in a Biba meeting [where the legal opinion was discussed]," Pay says. "You could leave yourselves open to being sued if you place business with an unrated carrier that later fails."
While Biba has not taken a definitive stance against unrated insurers, UK lawyer regulator the Solicitors' Regulation Authority (SRA) is taking the first steps towards restricting their use. After the collapse of unrated Lemma and the demise of Balva, the SRA investigated the differences in the protection offered to clients by rated and unrated professional indemnity (PI) insurers.
'A significant risk'
The investigation found 'inconsistencies' in the protection offered by rated and unrated insurers and this led the SRA to conclude that "unrated insurers may pose a significant risk to client protections and to legal services and legal services regulation".
As a result, the SRA is consulting on requiring approved solicitors' PI providers to have a financial strength rating of at least B from a recognised agency.
In the past five years, 15 of a total of 37 insurers have left the solicitors' PI market. Of these, four were unrated. The same period saw two regulatory interventions and two insolvencies, all related to unrated insurers.
One thing that failed unrated insurers have had in common is that they were not initially authorised by the UK regulator, but took advantage of EU rules on the free movement of capital. This has let insurers with lower solvency than would be allowed in the UK to set up shop here.
"Passported, non-UK regulated overseas insurers have the potential to damage the UK insurance market," Biba said in evidence to a government consultation on the power balance between the EU and UK.
"A number of them may not always be well capitalised as they operate from a home state where insurer's solvency is not as actively supervised as in the UK. They may also not offer adequate policyholder protection in the event of their failure.
"Unfair competition damages the UK market. When passported insurers enter the UK market, it has ended with uninsured customers and reputational issues for the industry. Biba does not wish to see competition in the interests of consumers being damaged, but this type of competition does not work in the interests of customers."
Despite the mounting opposition against the use of unrated insurers, it is difficult to stop them passporting into the UK. RWA Group chairman Robin Wood says: "If an insurer is authorised to transact business by the PRA, it's very difficult to dictate that an insurance broker can't use them.
"An unrated insurer isn't an unauthorised insurer, so on the face of it, insurance brokers can use them. But are they breaching their duty of care if they do not keep the client informed of any additional risk?"
No alternative
Seventeen Group managing director and Insurance Brokers' Standards Council chairman Paul Anscombe says that while a broker sometimes has no option but to place business with an unrated insurer, he is concerned this is not always the case.
"[Brokers often use unrated insurers] because the mainstream market cannot respond to the sector or risk involved," he says. "On other occasions, a broker has traded with an unrated but quality insurer for years without issue and both he and the client are very happy to continue trading with that carrier.
"There are, unfortunately, too many occasions where low-rated and unrated insurers are used merely for price advantage. If an unrated insurer is substantially below the market price then the broker should have concerns about the sustainability of cover and price."
While this uncertainty remains, brokers will want a clear understanding of their legal and regulatory obligations when it comes to unrated carriers.