Markel's President Jeremy Brazil tells GR about the company's strategy, the Alterra deal, and which trends he will be following this year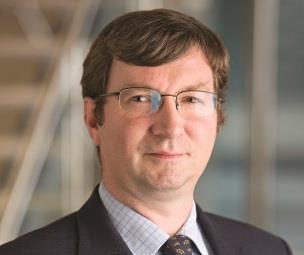 What are the company's growth plans in 2013?
We are looking to grow our existing divisions and overseas offices organically and through our recently announced acquisition of Alterra (the Bermuda-based specialty (re)insurer), which we expect to close in the second quarter of this year, subject to several remaining regulatory approvals. We will be focusing much of our attention in 2013 on ensuring we are integrating Alterra into our business model.
What made Alterra an attractive proposition for Markel?
As I mentioned, our planned purchase of Alterra will open up new opportunities for us. One major attraction was that Alterra writes several lines that we do not. It has a big operation in Latin America and this is a territory in which we are interested. The key we found in other parts of the world was that to do well it is about getting the right people. To achieve success in Latin America, we cannot operate from a distance and we soon realised we needed a strong team on the ground. When we met Alterra's Latin America team, we soon realised that they are well situated in terms of knowledge, experience and contacts.
With Asia also part of your growth plans, what is your strategy for the region?
Some years ago, we made the decision to be part of the Lloyd's platform in Singapore. Now, we have representation in Hong Kong and Malaysia too. We started off in the region by focusing on energy classes and then we added other lines such as professional indemnity and directors' and officers', but relatively recently we added trade credit, and this is now our second largest line in Asia. The attraction of Asia is that it is an economy that is still growing and, while Europe and more mature markets are struggling to achieve 1% growth, China is achieving almost double-digit growth. This region is very attractive, but we still have to proceed with caution. Operating in Asia is different and part of the key is understanding the culture. While this does not change our business practice in terms of how we price business, it does in how we engage with customers, clients and cedants.
What do you most look for in reinsurers?
We tend to look at reinsurers that have a track record in a particular class. We are looking for companies that have experience in writing and understanding a class, and one that we can work with to create a longstanding relationship. We like our reinsurers to support us across more than one class of business, as this then gives them and us the necessary spread and diversity. If you write a portfolio with diversity, hopefully you can create a relationship where there is risk transfer but where each party over a period of time finds it to be a profitable relationship.
Other than that, we have quite stringent minimum requirements: $500m of capital surplus and at least an A rating from AM Best and S&P. These are the harder metrics, but the softer issues are more based on behaviour such as the service they provide on the underwriting and claims side. My mantra is 'we don't like to give reinsurers losses, but when there are losses, we don't expect them to be surprises', so we encourage them to come in and undertake underwriting audits, claims audits and to sit down with us to see how we do business.
To which market trend are you paying close attention?
At the moment, I am looking closely at periodic payment orders (PPOs). It started with the Courts Act in the UK in 2003 but, more recently, we have seen an increasing number of PPOs being issued, which is a concern particularly to the motor market but also any market with bodily injury exposure. It will be interesting to see how the increase in PPOs will change the level and nature of claim awards and whether particular types of injuries will result in more PPOs in the future.