Last year, global wholesale and reinsurance broker Cooper Gay Swett & Crawford received a significant private equity boost, putting chief executive Toby Esser in a strong position to make strategic investments. He talks to GR about its prospects, both local and global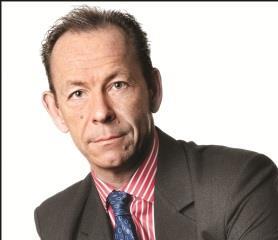 What are the company's growth plans in 2013?
We recently closed our deal with Lightyear Capital (the US-based private equity company bought a 55% stake in the broker) and we are going through a refinancing of our debt, which will position us well to go out and buy some businesses this year. While we are looking worldwide at deals, people keep asking me for specifics. We have numerous opportunities around the world, including in the US, Asia and Europe, but our growth strategy remains the same – wholesale businesses, reinsurance businesses and managing general agencies (MGAs). It could be any geography, but if the opportunity is good for us then we will move in the market.
Back in January you partnered with Japanese broker Marnix to gain access to the significant life market. On the back of that, what is your strategy for Asia?
That deal was purely a Japan deal with no formal shareholdings or creation of companies. We are going to see how it goes and if it takes off then we may look to have a formal operation in Japan. Besides that, we are looking at a potential deal in Korea as it is a market we like and expect to do well in. We are also looking to do more in China. At the moment we operate just as a representative office, so we are trying to figure out if we should buy in or create our own licence. As well as that, we are looking at deals in Indonesia, Malaysia, Australia and Singapore.
How do you adapt your global business to the varying local markets of Asia?
You have to be very specific and you really have to understand the marketplace. For example, in Korea retail brokers don't actually earn any retail brokerage, they earn their brokerage out of reinsurance. So before you can invest in any market you first really need to understand the local market and how it operates.
What about growth in Latin America?
We are big in Latin America, in comparison to other geographical regions. We have a very big market share and we are present in virtually all markets.
Because we have a strong foothold, strategically we are looking at this differently to Asia. There are no businesses that we want to buy and we don't want to be involved in retail. So what we are trying to be is more wholesale. But wholesale and MGAs in the region don't really exist, so we are trying to create a marketplace and environment that is brand new.
How much attention do you give to MGAs?
Less than 10% of our income is from MGAs, but we would like that to be a bigger percentage. So right now it is not a massive amount of what we do, but we do want this to double or treble as this is a highly profitable part of the business. This growth will not be easy and it is likely to come from acquisition. If a business looks like it suits our plans then we will go for it.
With Lightyear having taken a 55% stake in the company, how are you planning to use that extra investment?
To go alongside this extra investment, we have a large pool of our own cash and the possibility of using some of our debt. What this means is that we have more than enough money than we could spend for the foreseeable future. While the market knows that we have this at our disposal, we have to be strict with what we do.
Over the past 10 years we have made 13 acquisitions. But over that time I would have seen 170 or so proposals, and if we don't like the deal, the price, the people or the structure then we will walk away. If we think it is a great deal then we will move. But if we think the seller will become too fat and happy then we may walk away as their motivation may not be the same once we take over.