Geopolitical instability and a volatile operating landscape beset insurers in the ex-Soviet countries, according to ratings firm AM Best
Volatile operating environments and geopolitical instability face insurers in Commonwealth of Independent States (CIS) countries, according to a study by AM Best.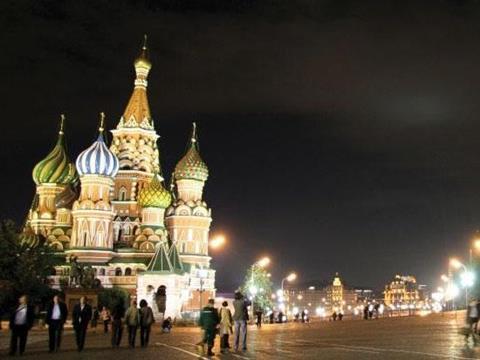 The overall economy for the former Soviet CIS grouping improved in 2018, but challenges for its insurance sector remain, said the ratings agency's report.
Insurers are contending with evolving regulation, limited investment options and currency fluctuations, the study noted.
"In particular, the fresh round of sanctions introduced by western countries against Russia in 2018 has caused further uncertainty with regard to the region's prospective insurance development, in view of Russia's significant economic presence there," observed AM Best.
Regulators are progressing to Solvency II-style risk-based regulatory regimes, while enterprise risk management (ERM) practices in the region are "still emerging".
This is causing CIS insurers additional costs and operating hurdles, said AM Best's paper, called "CIS Insurers Navigate Geopolitical Instability and Regulatory Changes".
Positive steps
Underdeveloped capital markets and low credit quality are compounding insurers' difficulties by concentrating their investment portfolios, AM Best said.
Most insurers tracked by AM Best in the CIS region are in the "bbb-" range for issuer credit ratings.
The widespread practice of holding foreign currency assets can upset technical results, the ratings firm noted, particularly because of the limited risk controls for asset/liability management among the region's insurers.
Regulatory change is both positive and negative, AM Best suggested.
The rating agency cited the National Bank of Kazakhstan's positive steps towards enforcing improved capital adequacy, as well as encouraging better ERM among its regulated firms.
Consolidation – among insurers and bancassurers – is a continuing trend in CIS countries, AM Best said.
"Looking ahead, AM Best expects further market consolidation in the CIS, as companies seek to improve efficiency and strengthen their business profiles," said the ratings firm.
"Smaller players are likely to face challenges in sustaining their technical margins and capital strength in a difficult operating environment, whist larger participants with established brands and good internal risk controls are more likely to withstand volatile market conditions and increased regulatory scrutiny," the report said.
"At the same time, as regulation becomes stricter, AM Best expects gradual market standardisation and an overall improvement in risk management capabilities across the region. Over the longer term, this should increase local re/insurers' resilience to adverse market fluctuations," the study concluded.