"It is always cheaper to build a dam than to pay for the flood" - WEF Global Risks 2021
COVID-19 has bluntly revealed that investing in resilience pays off, according to the World Economic Forum Global Risks Report 2021.
Strategies that bet on reacting to risks until they happen are not enough to mitigate the consequences of global shocks, it finds.
"The pandemic has tested different business models, political systems and even social norms, but it has also tested different responses to risk," said Emilio Granados Franco, head of Global Risks, World Economic Forum.
"We can draw lessons from these responses, not just in the face of pandemics, but to perpetual global risks."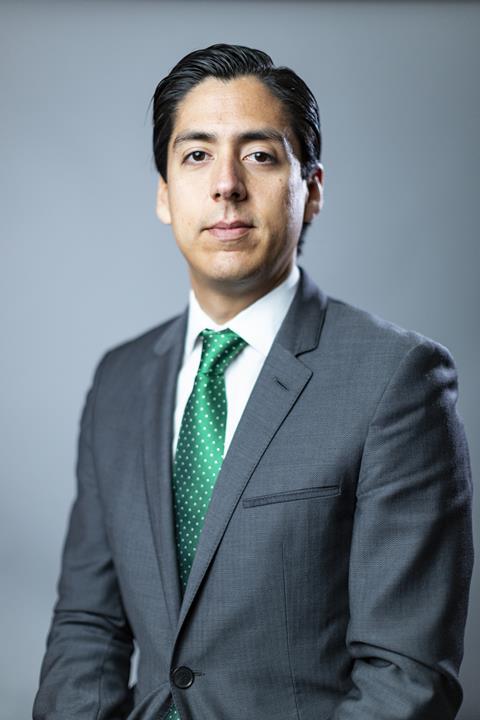 Emilio Granados Franco, head of Global Risks, WEF
Four key lessons
The Global Risks Report distils four key lessons for building resilience:
Frameworks: formulating, testing and updating analytical frameworks that assess risks holistically will help anticipate potential weaknesses and impacts in time.
Risk champions: investing in high-profile 'risk champions' who can bring together different stakeholders to streamline risk analysis, build financial capacity to respond to crises and amalgamate scientific expertise with political will. Risk champions should be positioned before the next crisis, when decisions can be made with minimum bias and maximum foresight. This concept was introduced by the Global Risks Report in 2007 as a public-sector 'Country Risk Officer'—equivalent to the corporate Chief Risk Officer—who can build country resilience by improving risk-governance culture nationally. Deploying risk champions, however, does not replace or lessens the importance of risk awareness at the highest levels of government and business.
Communication: clear, consistent and evidence-based communication reduces misinformation and harnesses public support for responding to crises which require efforts by government, businesses and citizens alike. Confusion undermines trust and misaligns responsibilities.
Public-private partnerships: collaboration between governments and business strengthens technological and industrial resilience, and fosters innovative responses to large-scale challenges—if risks and rewards are shared fairly. The rapid development of COVID-19 vaccines is a case in point.
Cheaper to build dams
Speaking at the WEF Global Risks press conference, Peter Giger, group chief risk officer, Zurich Insurance Group argued that investments in resilience would pay dividends in the future. "It is always cheaper to build a dam than to pay for the flood", he said.
He noted the COVID-19 pandemic was not a Black Swan event, and that further shocks were likely, looking ahead. Giger said it was important to use risk reports such as the WEF Global Risks as a guide rather than a prediction.
"The key in risk management is to prepare for the unexpected," he said. "We need to leave room for the things you don't have on the radar. It's generally good risk management will create resilience to a broad range of outcomes. It is the process and not the prediction that is important."
Giger acknowledged that it was more challenging to galvanise government and private sector support around an existential threat such as climate change, which is a 'slower burn' than the current pandemic crisis.
"It is almost against human nature and our fight or flight process to deal with a slow burn," he said. "If there was a silver bullet I would have spent it a long time ago."
Clean, green recovery
There is hope when it comes to the existential threat of climate change, however, thought Børge Brende, President, World Economic Forum. "We are seeing a bigger interest among world leaders to address the long term challenges and risks.
With anticipation President Biden will rejoin the Paris Agreement following tomorrow's inauguration he observed that governments were pivoting from their initial focus on short term fiscal protections, such as furlough schemes, to investing in the green transition to lower carbond economies. "We will hopefully be seeing more public private cooperation, which will help with the cost of building in more resilience."
The pandemic demonstrated how the longer term price of inaction far exceeds the cost of action now, Brende explained, noting many countries were "unprepared for the pandemic".
"We've got to get CO2 emissions down. The pandemic was a wake-up call when it comes to dealing with future risks. Climate change without doubt is the most worrisome."