After what has been a year like no other for the property market, many insurers, brokers and clients will be questioning what challenges the year ahead will bring, Tokio Marine HCC's underwriting manager Marc Brewer reviews the latest government initiatives and the being risks faced, read more in Insurance Times's April 2021 issue
Over the past year, the government has been forced to provide financial support for many sectors that have been hit particularly hard by the Covid-19 pandemic.
The property market is one of the main industries where schemes have been implemented to keep the housing market buoyant. As we return to some form of normality, it is worth looking at these schemes, how will they help and what they mean long-term for the property market.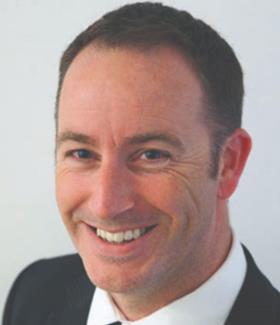 Good news
The government mortgage guarantee scheme has been introduced for firsttime buyers from April 2021. It will help all first time UK homebuyers to secure a mortgage up to £600,000 with a 5% deposit.
This will mean that many individuals who have so far been unable to get onto the housing ladder due to the large deposits required may obtain that all-important first mortgage a little easier.
Estate agents can breathe a sigh of relief as the stamp duty holiday in England and Northern Ireland will not now come to an abrupt end on 31 March 2021. As announced in the Spring budget, residential property purchase tax has been suspended on the first £500,000 of all residential property sales in England and Northern Ireland until 30 June 2021. After this date, the relief is extended until the end of September, with a starting rate of £250,000, before returning to the usual level of £125,000 in October.
Not so good news
The tenant eviction ban in England was introduced to protect residential tenants facing economic difficulty during the Covid-19 pandemic. With many people facing job losses, some tenants cannot pay their rent and in usual circumstances would inevitably be evicted.
The ban states that landlords are not able to start possession proceedings unless they have given their tenants six months' notice and the ban has now been extended until at least 31 May 2021.

The government has also implemented a ban on bailiff-enforced evictions of tenants unless they receive six months' notice. Similarly, the ban on commercial evictions is extended to 30 June 2021, to ensure businesses are supported as they reopen.
While good news for the tenant, estate agents and property managers may feel the negative repercussions. If estate agents are not receiving income for a property, they will not get a fee, their staple income, and will not be able to pass rent on to the landlord.
The risk
If landlords are unable to collect rent, they may eventually decide to sell their property. The result could be fewer rental homes available, which will push up rental prices as supply reduces. Landlords and letting agents want to keep tenants housed happily and for the long term and will do what they can to provide the best service.
But if rent is not being paid, the business model is not sustainable. Despite the challenges of the past year, the property market has remained robust, though landlords who have not been receiving rent may disagree.
It is clear, however, that without government intervention it could have been far worse. This year promises to be another difficult one, with the potential for the government to ease back on its support for the property sector.
Anyone involved in the sector will need to keep a close eye on these developments to understand the longer-term implications.