New sentencing guidelines are a risk and an opportunity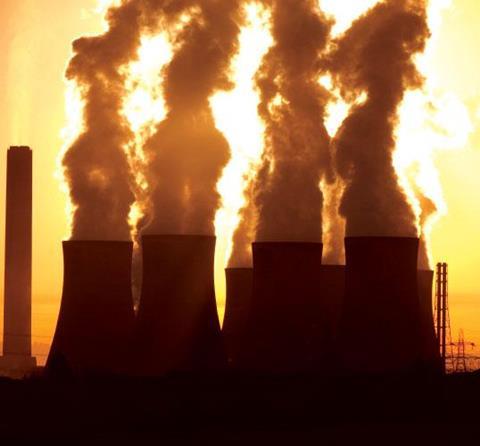 Fines and penalties for environmental offences have not bothered many insurers doing business in the UK before, but new rules from the UK government will push the issue up their agendas.
The reason is that the UK's Ministry of Justice introduced tough new sentencing guidelines for environmental offences last week, with fines of £3m now a possibility for the worst offenders.
These guidelines will affect insurers, yet many are unaware of them, according to Weightmans partner and national head of environment team Simon Colvin.
So what are these new rules, and what does the insurance sector need to know about them?
The guidelines were brought in by the Sentencing Council arm of the Ministry of Justice. These guidelines will be used by courts when weighing up fines and penalties, and were brought in after pressure from environmental lobbyists to toughen up the weak fines often handed out in environmental cases in high courts.
"It has boardrooms sitting up and taking notice as we see the real prospect of fines for environmental offences, outstripping those for health and safety offences - even those that include a fatality," says Colvin.
The guidelines remove the high court reliance on case law in environmental court cases, which often led to inconsistent levels of fines and weak punishments.
When deciding the severity of an environmental fine or penalty, courts will now rely mainly on a system of tables that slot firms' offences into categories.
These tables use the turnover of businesses, as well as the severity of the offence and the level of negligence.
Colvin says: "That's more rigid than the system we had before, which to be fair was a bit too lax. The courts were sticking a finger in the air and saying 'what do I think is right?'"
So what is the insurance angle to all this?
Insurers are unlikely to be in the dock for environmental offences themselves, unless their claims staff or appointed loss adjusters mishandle a claim involving pollution, for example.
But insurers could find themselves exposed in other ways to the new guidelines.
Insurers writing environmental liability policies, or covering legal expenses, could find the new guidelines more expensive.
One reason is the increased severity of the fines, but another reason is that firms are now more likely to fight these claims rather than plead guilty and pay the smaller fine, Colvin says:
"These fines used to be low and quite minor, but what we are going to see now is the risk of the fines and penalties being much higher.
"So there is an incentive for people not to plead guilty, and to fight cases and argue. So the period of time that cases run for will be much greater, and you're going to get a lot more contested hearings, which means a greater draw on insurers' resources."
Many insurers are still unaware of the potential new costs facing them, Colvin says, but adds that some underwriters are already checking their policy wordings to see how they would respond to the new sentencing guidelines.
But the guidelines are not all bad news, as they could be used to insurers' advantages too.
Colvin says that canny underwriters could offer extra environmental risk management to their clients as a competitive advantage over their peers, and could also use enhanced policy wordings in the same way.