Legal reforms drive new claims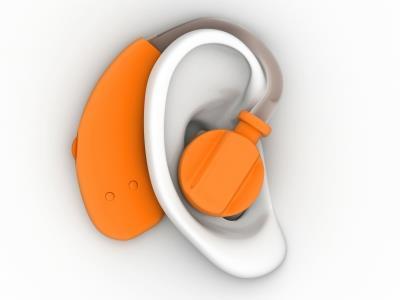 The UK government has vowed to crack down on the compensation culture of spurious personal injury (PI) claims that are causing British premiums to rise.
Strides have been made to reduce the level of fraudulent whiplash claims, with the UK's Ministry of Justice (MoJ) recently announcing the introduction of independent medical panels to assess whiplash claims.
But the industry is now facing a fresh PI challenge on the scale of the whiplash 'epidemic': the rise in industrial deafness claims.
Insurers have seen a sharp rise in claims from employees seeking compensation for hearing problems arising from noisy work environments.
AXA liabilities manager deputy chief executive Bob Howe says that in times of recession and high unemployment, particularly in the manufacturing sector, it is to be expected that employers' liability (EL) claims would rise.
"We've had surges in the market for these things before and they've usually been associated with bad economic times and times of high unemployment, which is not unusual in the EL claims area … It's probably a contributory reason behind it."
If not solely the recession, what has caused this significant increase?
AXA Business Insurance reported a rise in these types of claims of 162% from 2009-2012. In 2012 alone, they saw a year-on-year rise of 75% in the number of deafness claims and had more claims for deafness than any other type of workplace injury or illness.
At Zurich the number of new deafness claims since 2007 has quadrupled.
Legal changes have been a key factor in driving this surge.
Recent amendments have lowered the noise threshold above which employees can seek compensation.
In addition, the introduction of the MoJ's claims portal has caused problems as it cannot process the majority of deafness claims.
They fall outside of its remit due to the involvement of multiple defendants. The claims can occur over a lifetime of employment so can involve any number of defendants.
Money talks
Sterling head of property and liability claims Garry Simmons is in no doubt that the rise they have seen in noise-induced hearing loss claims has been caused by claimant lawyers attempting to capitalise on their claims before the reforms took place.
"We have experienced a rise in noise-induced hearing loss claims with a 14% uplift in 2012 compared to 2011, and a 250% uplift in 2013 [as at mid Nov] compared to 2012.
"New claims notified during the first four months of 2013 equalled the same number received in the whole of 2012 and were no doubt driven by claimant lawyers attempting to submit as many claims as possible before the introduction of the MoJ reforms," he says.
Even with the introduction of the Legal Aid, Sentencing and Punishment of Offenders Act (Laspo) and its changes to fee regimes, deafness claims are still proving lucrative for claimant lawyers.
Zurich motor technical claims manager Derek McCann says that Laspo has not caused any significant changes.
"The fee regime for deafness claims pre-Laspo was a cash cow because of the high success fee percentage. Even after Laspo and the Ministry of Justice portal we're still in a position where it's a cash cow because hourly rates are still available even if it falls out of the portal process.
"A lot of the motor claimant lawyers are now moving across into the deafness claims arena because disease fees are still very lucrative," he says.
Claims management companies and solicitors have taken an aggressive approach to pursuing these claims.
Howe says: "There is more money about in the system for them to pay for significant amounts of marketing … We hear of examinations taking place in hotels."
It has also been reported that these firms are offering free gimmicks such as iPhones and hearing aids if claimants sign up to them.
The rise in claims coming from industries outside of those traditionally associated with deafness claims has also raised suspicion, as McCann says "it looks like claims farming activity".
The 'new whiplash'
Deafness claims are often touted as the 'new whiplash' owing to the large amount of claims insurers are seeing. But is that really a fair comparison?
Howe says it is more difficult to make a wholly fraudulent claim for hearing loss owing to the objective measures in place.
"I'm sure that there is an element of fraud, but it's not likely to be very large," he says. "There are some similarities with whiplash in the sense that yes, it has become a situation where we've had a lot of claims notified quite quickly. In theory it ought not to be as easy to make a claim for noise-induced hearing loss because every claim has to be backed up by a medical report and an audiogram which measures the hearing loss. There is some objective attempt to measure what's going on."
The issue can often be that the claim is towards the lower end of the scale and it is difficult to say whether a disability has been suffered, not that the claim is fradulent.
As with whiplash claims, however, the medical evidence to support deafness claims can often be inadequate.
McCann says that claims coming from outside of the traditional industries that see hearing loss occur are often supported by poor medical evidence.
"We are seeing claims from areas that weren't traditionally industries that produced noise claims … a significant proportion of them are poor quality claims in terms of the liability and medical evidence to support them."
With independent medical panels being introduced to assess whiplash claims, there are calls for similar action to be taken towards industrial deafness claims.
McCann thinks a more controlled process could make improvements.
"We're seeing some poor audiology and medical reports for deafness claims, and certainly something Zurich would support is a much more controlled and stringent way of diagnosis," he says.
Some are sceptical about this solution, however. Questgates managing director Chris Hall isn't convinced it would have the same effect because of the objective measures already in place.
"With deafness claims there are tests that you can do; you can check they worked in a particular factory … I'm not sure that it would have the same impact."
It remains to be seen whether deafness claims will really reach the epidemic proportions seen in whiplash claims, but the industry will be keeping a close eye on developments.