Experts from the region give opinions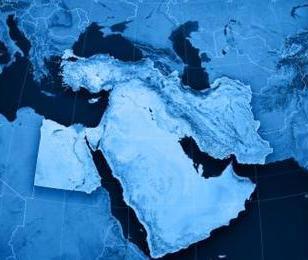 On the face of it, insurance business should be booming in the Middle East and North Africa (MENA) region.
Since the start of the millennium, there has been respectable economic growth of around 5% per year. But while the insurance market grew from $20.4bn to $44.1bn between 2006-2012, penetration has remained flat at 1.5%, and there are significant challenges ahead if it is to be further boosted – not least the marked regional divergence masked by 'average' figures.
"The MENA region is vast," says Lockton chief executive Tony Saada. "And as a region it includes wealthy and poorer countries. Typically what we see is that the level of literacy in the wealthier countries is better, their education is better, they tend to have better regulations, stronger economies and better penetration."
Another vote of confidence in the future of the region's (re)insurance market comes from Willis Re executive director Tariq Terhi, who says: "The reinsurance market continues to benefit from the economic expansion happening in UAE, Saudi Arabia and Qatar. Premium earnings have been growing substantially since 2008-09 thanks in particular to major infrastructure projects, such as Qatar World Cup, and construction projects such as new universities in Saudi Arabia.
"There is also low exposure to natural catastrophes as well, which makes the region very attractive to providers. More capacity has been entering the market, meaning competition. But when it comes to reinsurance, this capacity is more attractive."
New products across liability and specialty business, including D&O, professional indemnity and medical malpractice have also boosted premiums.
But elsewhere it is a different story. If insurance penetration is to be significantly boosted, insurers need to reach out beyond the rich Gulf states. "Products need to be tailored to the needs of [poorer countries] but we don't see that happening," says Saada. "There is scope here for a broadening of the market."
One area with the potential for huge growth is in takaful products. So far, growth has been strong – especially in more socially and religiously conservative markets – with products now available across life, non life and medical cover, and there is an enormous potential for this to go further.
"In the UAE, Bahrain and Qatar, takaful companies which were start-ups a few years ago are becoming better established, and the challenge for them is to find ways of differentiating their products and finding new distribution channels," says Saada.
"As a whole, insurers in MENA struggle to differentiate themselves on anything except price. But we expect Sharia-compliant products to really boost penetration rates eventually."
Others sound a note of caution: "[Takaful products] will be very helpful, but without proper awareness-raising many people, for example in Saudi Arabia, are not convinced that they need cover," says Qatar Re head of Doha operations Massaad Nabih.
"They know it is a marketing approach and choose instead to put their faith in god."
These concerns further emphasise the important role of regional regulators in boosting penetration.
For example, in February 2013 Saudi Arabia introduced regulations making third party liability compulsory. The UAE is expected to introduce similar laws.
"We need to see more compulsory products in other markets," says Nabih. "In most of the region, in places like Jordan and Lebanon, only third party motor insurance is compulsory. We need legislation around medical cover and other liabilities."
But some markets look like remaining beyond the industry for a good while yet due to war and political upheaval. "As a reinsurer we have decided not to support Libya, Sudan, Yemen or Syria," says Nabih. "We will not to involve our capacity there and many other reinsurers feel the same."
Saada says: "The biggest effect of conflict is the reduced flow of business that should be happening, but isn't. The economy in certain geographies has ground to a halt, GDP growth is negative. While opportunities for political violence insurance have risen, all told the contraction of economies has had a negative impact on the regional insurance market.
"Since the Arab Spring, we have seen PV (political violence) rates pushed up. Underwriters haven't pulled out completely, but they are offering much reduced capacity for the same cost. The take up rate is not as great as we might have expected as it is often seen as price prohibitive by domestic buyers."
Ultimately however, this is a region where price is king, and market growth will only occur when insurers can make an effective business case for their products. "Insurers need to be more creative and more innovative, they need to design new products and bring these to MENA," says Nabih. "For example, new technology is becoming more and more important across the region, but many people are still not aware that this can be insured. They do not fully understand how their IT and renewables can be covered."
In the end there is no single solution to boosting regionally low levels of penetration. MENA needs better products, better legislation – and above all a better conversation about why insurance is vital in the modern world.
Boosting MENA (re)insurance growth will be one of the key topics debated at Multaqa 2015 - the MENA region's leading risk and insurance platform. The event organised by GR and co-hosted by the Qatar Central Bank and Qatar Financial Centre Authority takes place on 8-10 March at the St Regis Hotel, Doha. For more information, visit www.multaqa.com.qa