Could falling rates drive reinsurers from the market?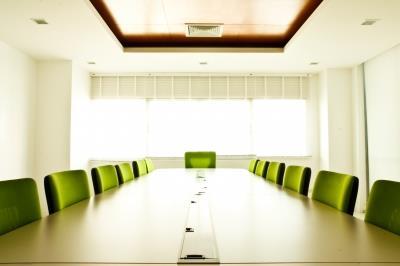 US directors and officers (D&O) reinsurance rates are in freefall, and the market as a whole could politely be described as 'extremely turbulent'.
These rates plummeted at the January renewals as capacity flooded into a market that is reporting fewer losses compared to recent years.
While the fall in rates has made US D&O a more attractive product for buyers, what does the future hold for this line of business, and will rate cuts drive reinsurers from the market?
These rates fell by up to 25% compared to previous years, according to Guy Carpenter head of business intelligence David Flandro.
"This was a substantial drop compared to what had gone before," he adds.
So what has been the main driver of this fall in rates?
One factor, Flandro says, is that commercial D&O accounts without financial institution exposure continued to experience pressure on pricing "due, in part, to benign recent loss experience".
He adds that this has been further compounded by numerous new primary and reinsurance entrants.
However, Flandro says reinsurers have been cautious in their approach to financial institution [FI] D&O cover as a result of historic loss experience and the volatility characteristic of this class of business. But he adds the caveat that even FI has not been immune to rate reductions in both the primary and reinsurance sectors, noting that pro rata commissions increased and excess of loss treaties were subjected to rate reductions.
Cedants were put in a "favourable position" by the fact reinsurance capacity increased, Flandro says. He adds that the improvement in terms was due to a favourable claims environment, in particular for excess public D&O carriers as securities class action filings – traditionally the main loss drivers – remain at all-time lows. Flandro says the reinsurance sector is going through a period of "excess capital", and says $10bn of new capital has entered the market in 2013. He adds: "In a low loss environment, there is no pressing reason for rates to go up – as prices become more competitive, the product should become more attractive to buyers."
Swiss Re Corporate Solutions North America executive risks underwriting manager Paul Rodriguez cites the regular flow of new capacity into the market as a factor in the fall in D&O rates. "There is an incredible amount of available capacity," he says. "New facilities enter the market weekly. Some industry newsletters have suggested there is over $1bn in available capacity for a single insured if the need ever arose."
Rodriguez adds that this flood of entrants "seems to follow loss data", as he says securities class action filings over the last five years have been below the average annual filings for the period 1997-2012. However, he warns that this "may be somewhat short-sighted as settlements have still been significant".
Willis Re executive vice-president John Haydon says Willis Re saw rate drops of up to 20 per cent in US D&O reinsurance.
He adds that consistently good underwriting results have contributed to the softening market.
"While there's always an undercurrent of class action lawsuits, over the last 7 or 8 years, the underwriting results have been pretty good for most carriers," he says. "More reinsurers are looking at US D&O."
Meanwhile, the fall in rates can also be attributed to companies retaining more risk, Flandro says. "This is part of a strategy to retain more exposure – self-insured retention is increasing."
Flandro adds that, with regard to cyber liability exposures, reinsurance coverage for this class is mainly covered through "proportional structures [where a reinsurer takes a proportion of the premiums and pays the same proportional share of any claims] as opposed to excess of loss, with most cyber liability cover included in E&O and D&O treaties".
Where will D&O reinsurance rates go from here? "It's difficult to see an increase absent a major market loss," says Haydon. "I foresee continued softening, and it could hit the floor at some point." Despite the large drops in D&O reinsurance rates, there is no sign of reinsurers fleeing the market, according to Haydon. "We've not seen pull-outs yet."
Similarly, Flandro doesn't expect there will be a mass exodus of reinsurers from the market. "That doesn't often happen unless there is a big claim. One or two carriers may say they are not writing more, but I don't know if this will happen in a big way."