As attention in global insurance shifts towards the emerging markets, London needs to make sure it enhances efficiency rather than resting on its laurels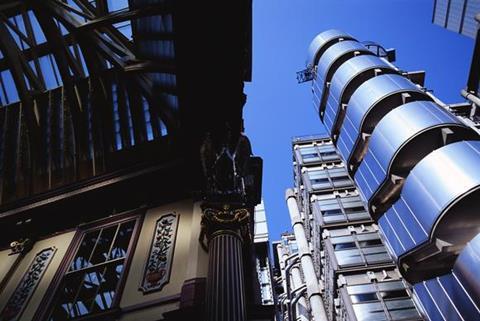 The London market has attracted the lion's share of new capital that has flooded into the industry over the past five years, proving it still has the edge over old rivals Bermuda and New York and new rival Zurich. Whether it is companies from other markets setting up offices in London or snapping up some of the smaller Lloyd's syndicates, the flows show how attractive the market is.
Interest from major (re)insurers in emerging markets is one trend, with Chinese insurer Ping An buying the Lloyd's building in July and India's national reinsurer GIC looking to buy a Lloyd's syndicate, according to the Times of India. Even Warren Buffett is determined not to miss out. One of the more controversial investments this year was the Berkshire Hathaway sidecar deal with broker Aon that will see it take a 7.5% share of Aon business brokered through Lloyd's.
"I'm surprised people question the competitiveness of London or Lloyd's," says Aon Benfield Analytics international head of market analysis Mike Van Slooten. "If you see companies queuing up to get into the market, they're voting with their feet, and that's the most positive indicator."
Stamp capacity at Lloyd's rose once again at the beginning of 2013, up to an estimated £25.1bn ($38.71bn) according to Aon Benfield Analytics (see graph). Along with four new syndicates for 2013, three managing agents have changed hands in 2013 and at least two others are engaged in sales processes.
London as centre
"London has outperformed the rest of the industry over the past five years," says Capita Insurance Services market services director Greg Carter. "If you look at the amount of capital that has been attracted into the Lloyd's or London market, that's probably disproportionate to the total capital attracted into the industry."
"London is not necessarily an easy place to set up. The regulatory barriers are high and the start-up challenges are great, which wouldn't necessarily attract new capital on that basis. But the reputation and robustness of the market is what's attracted that capital."
There are many qualities that make London attractive as an international (re)insurance hub, not least the talent in the market, its history and track record, and the ability to place complex risks. The face-to-face aspect of how business is transacted, particularly in the subscription market, is unparalleled. "I believe that London/Lloyd's is the only market that is able to transact some of the most complex business in the timeframes that it does," says Argo International chief executive David Harris. "I can't think of anywhere else where you can place a risk in an afternoon at the level of complexity that we do here."
Although the past 10 years have seen some carriers redomicile to other markets, Bermuda in particular, the movement has gone both ways. Today, most major Bermuda firms have a presence in London and/or at Lloyd's. Carter does not think Bermuda is in a position to steal London's crown.
Bermuda's limitations
"There are limitations in Bermuda," he says. "It's done well to attract capital to write certain types of business, but you're limited on the talent pool that's available. You're physically limited by the size of the island and the infrastructure you can put in place. London doesn't have those limitations. If you've established that centre of excellence, then it's a virtuous cycle."
However, while the capital flowing into the market is an endorsement of its continuing attractiveness, it also presents challenges. Across the industry as a whole, excess capital is heightening levels of competition and depressing rates, something that was evident at the mid-year renewals when prices on some Florida accounts were down by as much as 25%.
"If you look at the way capital is coming into the industry these days I'm not convinced that Lloyd's is set up to receive its fair share of that capital, so that is perhaps an area that needs to be looked at," says Van Slooten. "It's a double-edged sword for the entire market. It is becoming increasingly important to have scale and relevance in the market, and there are a lot of syndicates at Lloyd's that are struggling to differentiate themselves."
The London market needs to ensure that it remains relevant in a changing world. A key aspect of this process will be the continued march towards a more modern and efficient marketplace, in both the company and Lloyd's markets. There have been success stories over the past 10 years including contract certainty, electronic endorsements and Solvency II readiness. But other attempts to overhaul processes have had less success, including failed technology platform Kinnect and issues with Project Darwin, now revamped as the Central Services Refresh.
Global challenges on the horizon
The major players will also need to ensure that they can meet the challenges and opportunities presented by the international markets. With hubs growing up in places such as Singapore and Dubai, risks that may once have been ceded directly to London or Europe are being retained locally.
"A lot of that has been articulated by Lloyd's in the Vision 2025 in the sense we can no longer expect risk to come to us," says Harris. "We have to be clear with our distribution partners around the type of risk we can manage and price. Also, it is beholden on individual syndicates to clearly articulate their proposition and their appetite and work with the broking fraternity.
"We are going to have to be more international in our outlook. We need people with not only the strong analytical capability but also the linguistic strength. We will have to get used to people trading in their own language, even if they are based in London. We'll get an even greater cultural diversity in the market."
More efficiency should help to lower the cost of bringing business into London from overseas. By ensuring that it remains cost-effective to do business in London, the complex, distressed or big capacity risks should continue to find their way into the market. Carter says "Face-to-face trading will continue to be a strength." "The challenge is: how do you bring in other efficiencies or technology to aid the competitiveness? London is great for that ability to cope with complex business quickly, but it comes at a cost.
"If the market doesn't change or reform and take operating costs out, it eats away at competitiveness and it will encourage the growth of alternatives, whether that's an alternative insurance market or alternative products or methods of distribution. Where there are inefficiencies, you attract competition if someone thinks they can do it faster or cheaper."
At a glance
Despite companies queuing up to join Lloyd's and capital flowing into the market, the future of the home of insurance may not be as certain as people like to think.
If the market does not reform and reduce costs then this will only encourage competitors to seize the opportunity and take business away from London.
Commentators argue that the next Lloyd's chief executive should have insurance experience, but with a long list of challenges and projects on the horizon, uniting the market is an essential skill required.