Swiss Re, Munich Re and Hannover Re bosses on relevance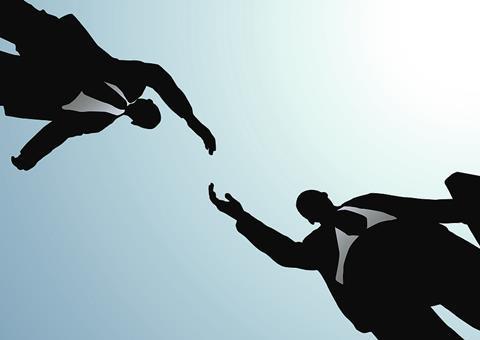 What do the chief executives of the world's biggest reinsurers think brokers need to do to stay relevant? GR put the question to Munich Re reinsurance chief executive Torsten Jeworrek, Swiss Re chief executive Michel Liès and Hannover Re chief executive Ulrich Wallin.
Torsten Jeworrek
The challenge brokers face is to articulate the value they bring to the table and to get paid for it. In a more complex world, it is about having the relevant knowledge and working efficiently with the best markets for their clients' needs. The focus has to be on creating differentiating value, which will not be achieved by a cheaper price. The role of a reinsurance broker has to be that of a very professional consultant and innovator. Everybody is asking the question of how to grow the pot of available premium. Finding answers to that question is the challenge. Additionally, in an environment that is growing in complexity and where the need for compliance is rising, clients will increasingly seek advice on their risk and capital management needs – brokers will have to respond to that in their advisory role.
Michel Liès
It's exactly the same question we as reinsurers should ask ourselves. To bring added value for the money they ask. I think the brokerage industry has done a lot in that respect. They are also in some cases replacing the reinsurance department for smaller companies, but I believe that the best way the brokers can demonstrate added value is to convince their clients that they have the service they deserve for the money that they pay. I think it's not too different from what we do, and I feel also that the brokers are getting more sophisticated, in the sense that the added value does not always bring a reduction on the price of the reinsurance. They are bringing more capital management capabilities to their clients, for example.
I would like to add one figure. It is a challenge to our competitors, but also a challenge to the brokers. If you take our top five clients, we start to analyse the number of contacts that we have with them. Phone contacts, visits, anywhere in the world. We have around 1000 contacts a year for some of our clients. So 1000 times a year, someone from Swiss Re contacts someone from that client. The numbers will be smaller with other clients that we have, but it is definitely a model that is difficult to replicate. That's what gives us also the confidence that the relationship that we have with our clients goes beyond pure capacity.
It would be probably the same game for the brokers. In a way, you could say that we are an advisor with skin in the game. When we advise one of our clients to do something, we also normally complement the advice by taking a piece of it as a reinsurer. That gives credibility to the value we bring to them other than financial capacity.
Ulrich Wallin
The reinsurance broking world has become rather concentrated.
In order to be relevant, the most important part is to offer efficient consulting to their clients, and to be able to make a difference to their clients, either in risk management and the way the client should deal with transferring risk into the reinsurance market, be it the traditional reinsurance market or the capital market.
Of course, the larger reinsurance brokers, on a broader scale, have an advantage, because they have more money to invest in things like modelling and so on.
I think the medium to smaller reinsurance brokers, however, still have an opportunity to be successful by concentrating on selected services where they gain expertise that might drive them to match or even be better than the large reinsurance brokers, and then be more flexible and more swift than the big reinsurance brokers.